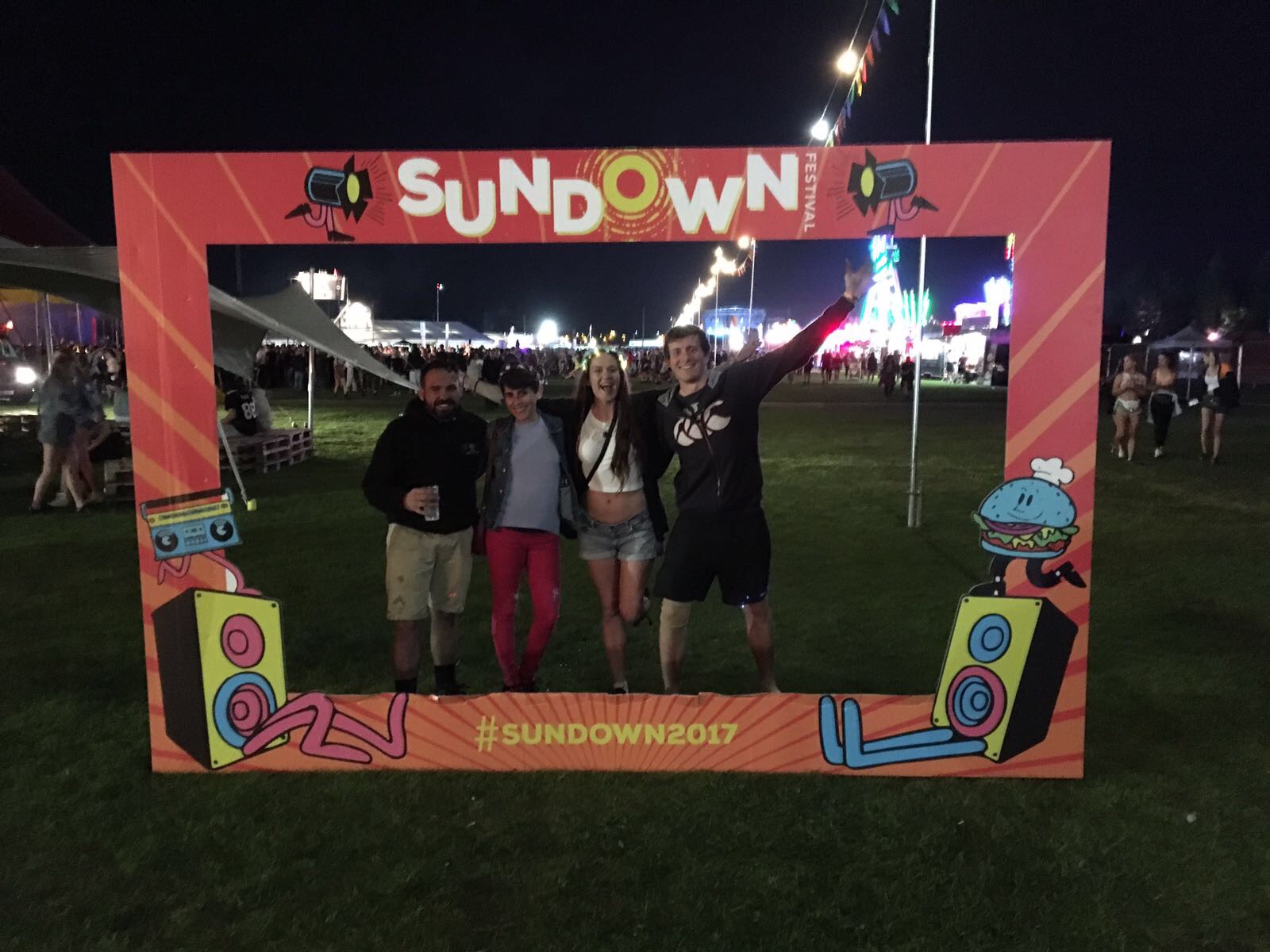 Recently I headed to Sundown Festival at Norwich, my first multi-day music festival experience.
I had such a fun time, which you can see in the video below, so I thought I would share with you my top 10 essentials for a festival.
Baby wipes – you are not going to have access to showers (unless you want to pay an exorbitant amount) so baby wipes are your best friend for a good old camping "shower". If you want a zero-waste option, you could use water with reusable wipes like the Cheeky Wipes kits.
Water – yes, you're most likely going to be consuming a lot of other types of beverages during the festival, but that makes it even more important to remember to drink water. There may be water available at the camping area, but to be on the safe side, bring a stock of water to your campsite so you know you will have some at the ready. 

Toilet roll/tissues – One word: Portaloos. 

Hand sanitizer – See point 3. 

Comfortable shoes – You may be more worried about your outfit looking on-trend, but don't forget to spare a thought for your footwear. You're going to be doing a lot of walking – and dancing too – so you'll want to make sure your footwear is not going to leave your feet feeling sore and achy at the end of the day.

Glitter – This kind of goes without saying at festivals these days… Try eco-friendly glitter though, like Bio Glo (Australia) or Eco Glitter Fun (UK). 

Portable charger – If you want to be able to take photo, keep up with social media, or be able to find your lost festival buddies, you're going to need to be able to top up your phone battery with one of these bad boys.

Snack supply – While food will be available at the main festival site, you will pay a fortune if you're buying food at every meal. Take some snacks to tide you over for breakfast at least, and then treat yourself to festival foods later in the day. 

Pack of cards – Cards are always a must when I travel anywhere because they're great for social situations. Here at a music festival, they can be used for games/drinking games back at the campsite.

A fun attitude – Your festival experience is going to be what you make it, so embrace the fun, stay in the present, and have a good time with your friends.