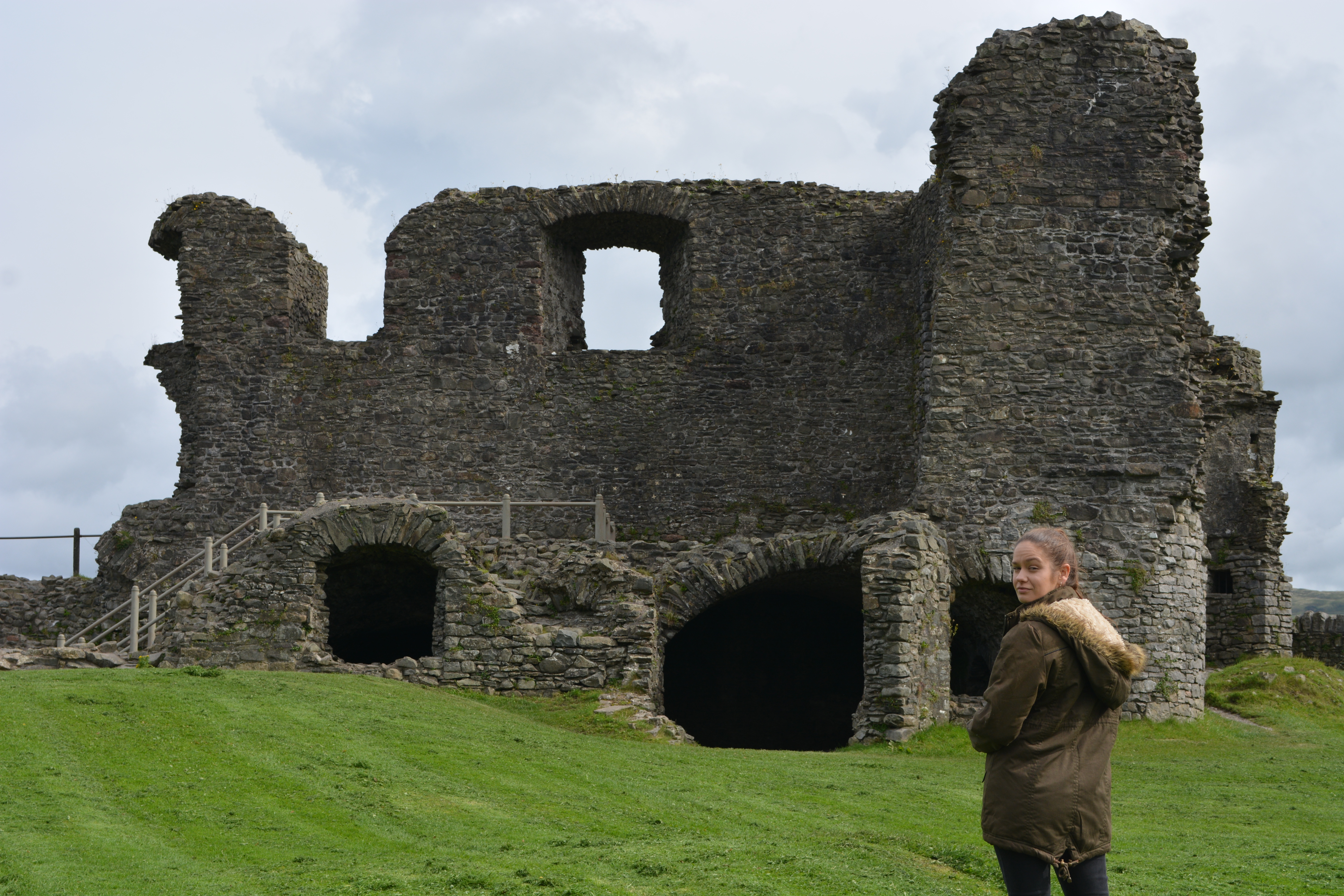 Rolling green hills and pastures, cobbled streets and dry stone walls transported me back a few centuries in my mind to imagine what life would have been like to live in this gorgeous country town in those old days.
Kendal, in the Lake District of England, has such a charm about it. I'm not sure whether that's due to the abundance of tea rooms, the streets lined with heritage-conserved buildings, or the ruins of the old 13th century Kendal Castle I can spot on the hill overlooking us.
I could have happily walked the streets, stopping here and there for a cup of tea at one of the many teahouses manned by lovely and bubbly middle aged women, or for a pint at one of the many historic pubs with welcoming signs and charmingly dingy decor.
But there is much more to Kendal than just it's beverage options and architecture appreciation.
It's also the home of the Kendal Mint Cake, a delicious, tongue tingling sweet treat.
But I digress, it is also much more than that too.
From Explore South Lakeland:
Home of the famous Mint Cake, (Kendal) is a lively market town with speciality shops in cobbled streets and yards. Historic Kendal was one of the most important woollen textile centres in England; its numerous yards were once filled with workshops processing cloth, leather and foodstuffs… Kendal has lots of things to do in and around the town: a tempting choice of cosy tearooms, pavement cafés, traditional Kendal pubs or stylish Kendal restaurants. There's a Farmers' Market on the last Friday of each month. Active visitors should head to the large sports and leisure centre, indoor climbing wall or Kendal dry ski slope. There's also plenty of things to do near and around Kendal: South of Kendal are the major historic attractions Sizergh Castle and Levens Hall.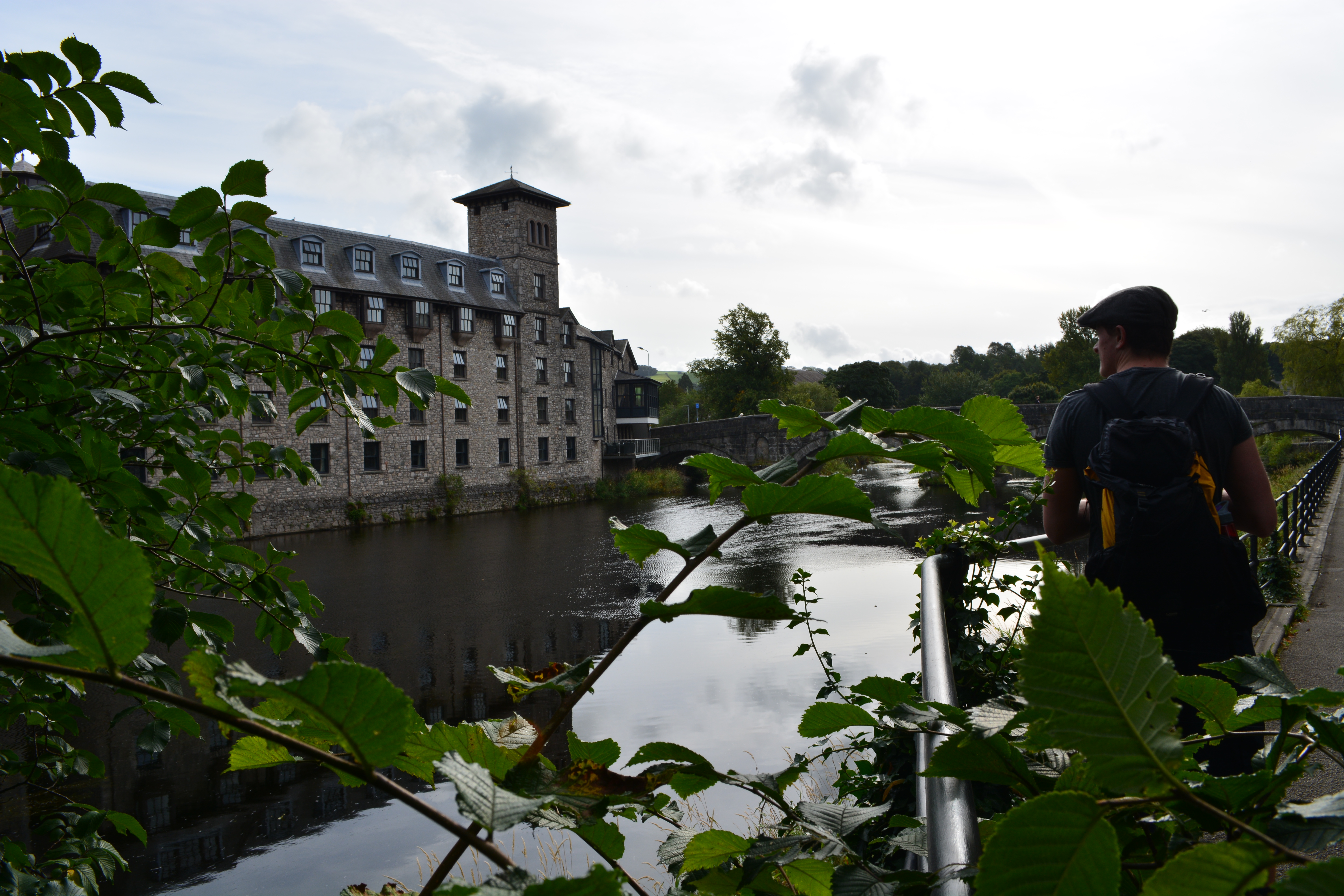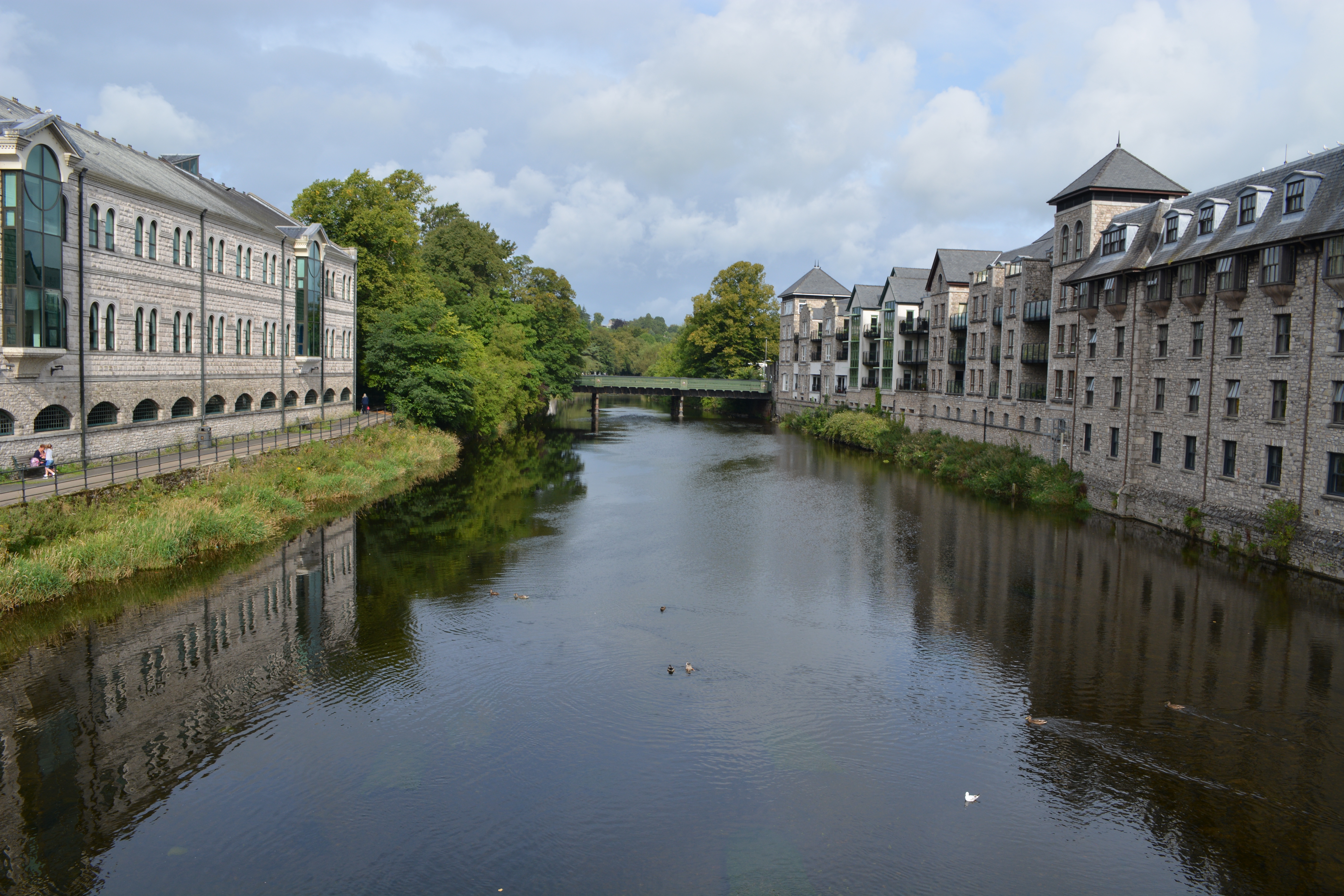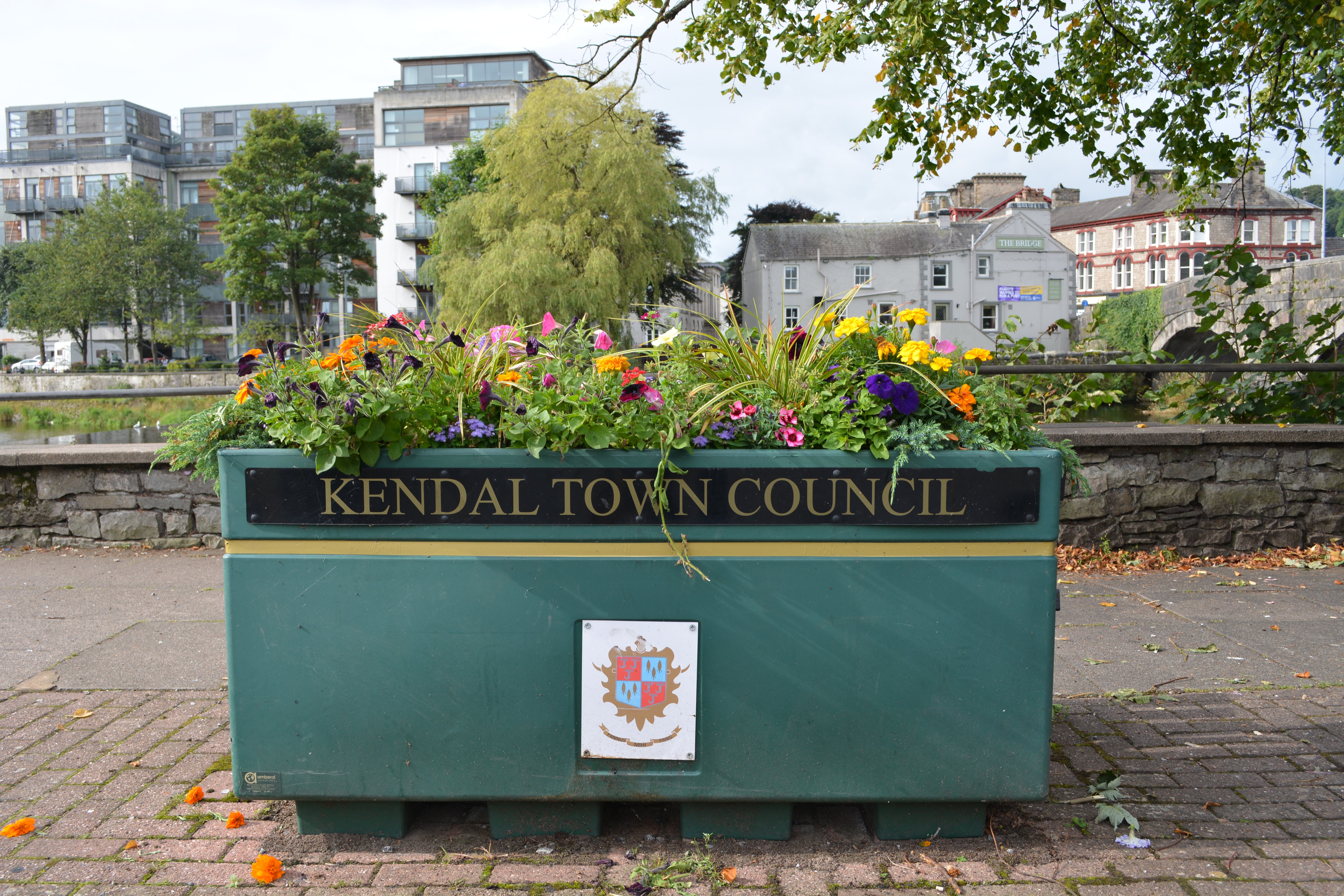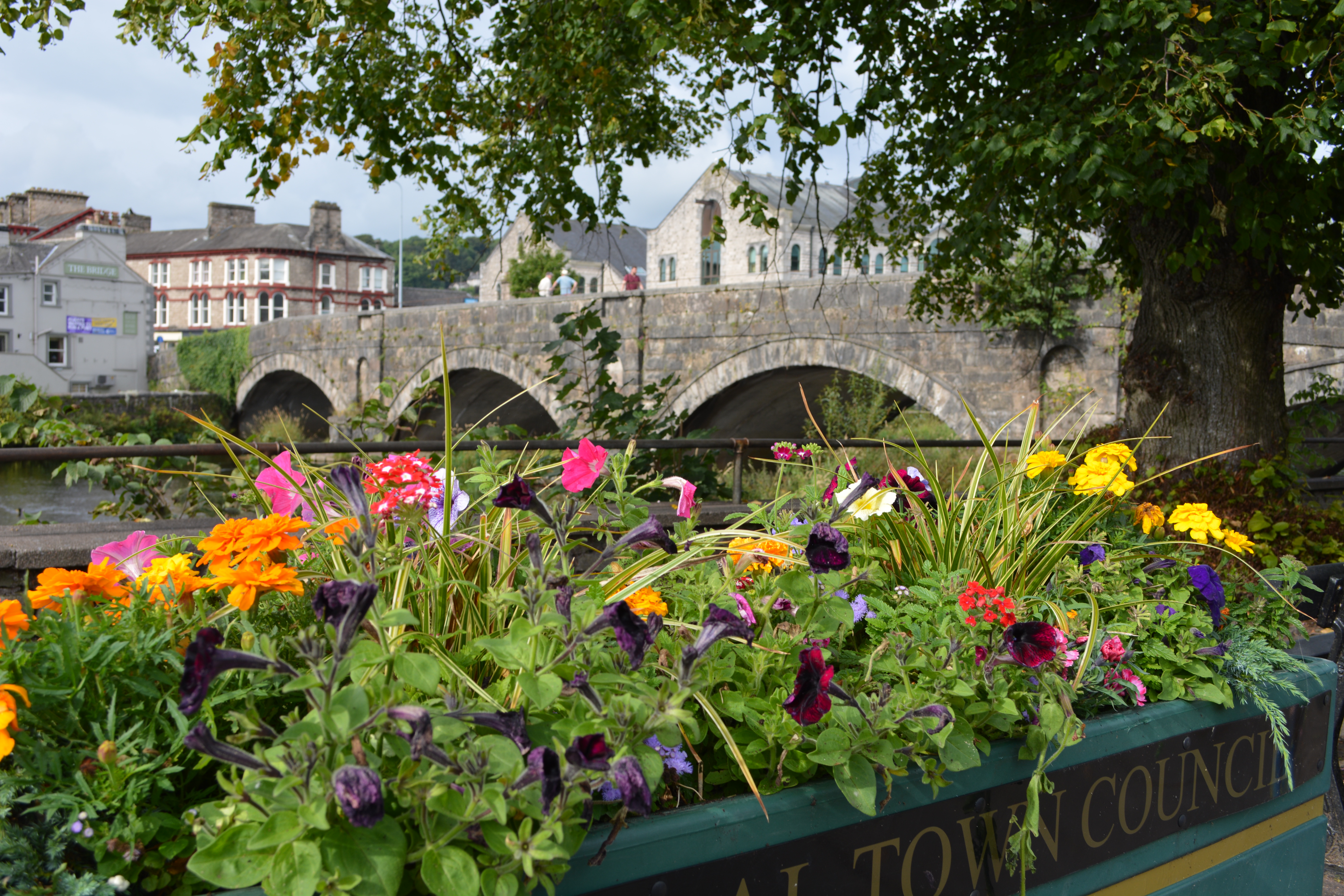 And here's a fun fact for you: Postman Pat's creator, John Cunliffe, lived in Kendal and based the fictional post office on the former post office at Greenside. Greendale, the fictional town in the Postman Pat stories, is based on Longsleddale, near Kendal.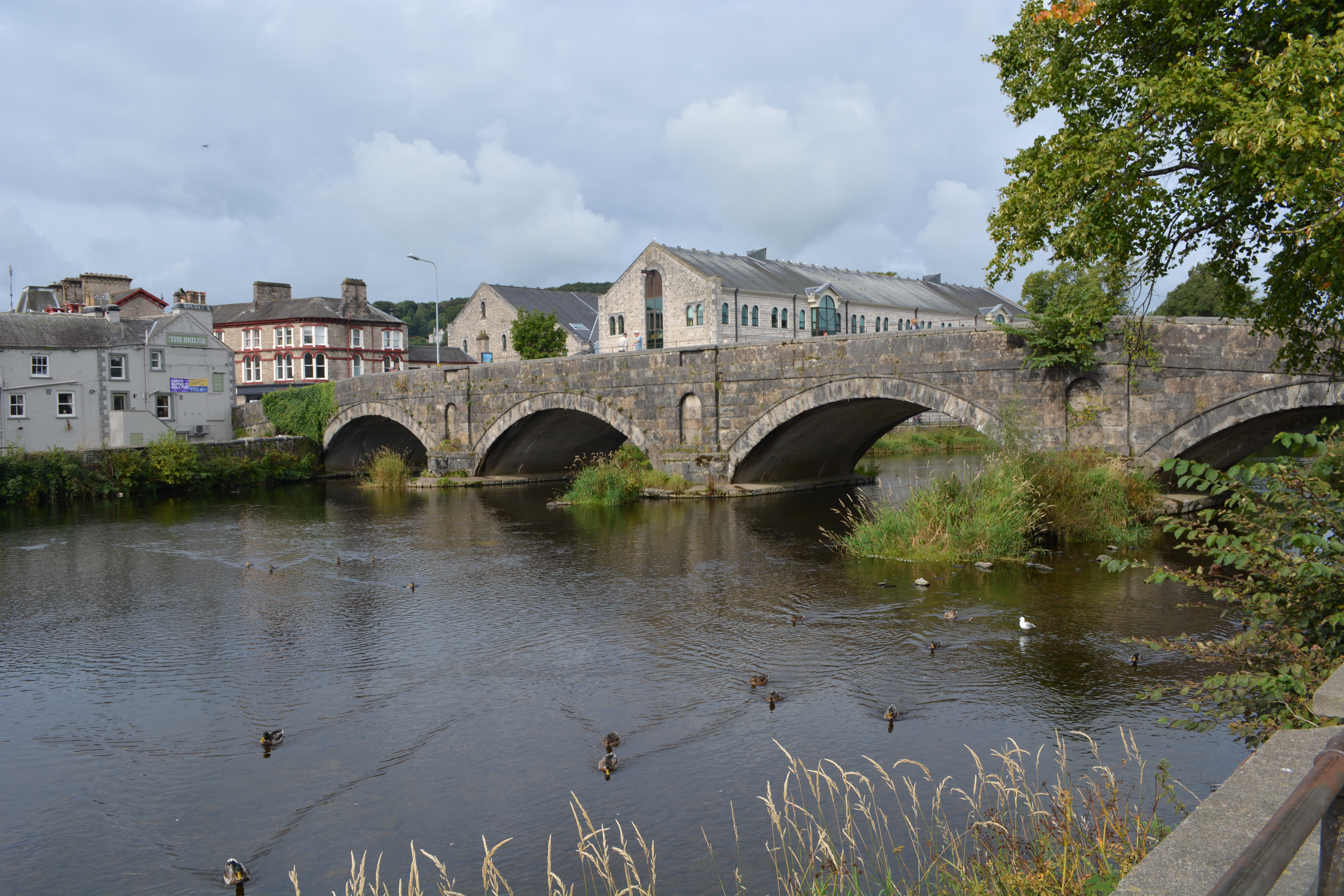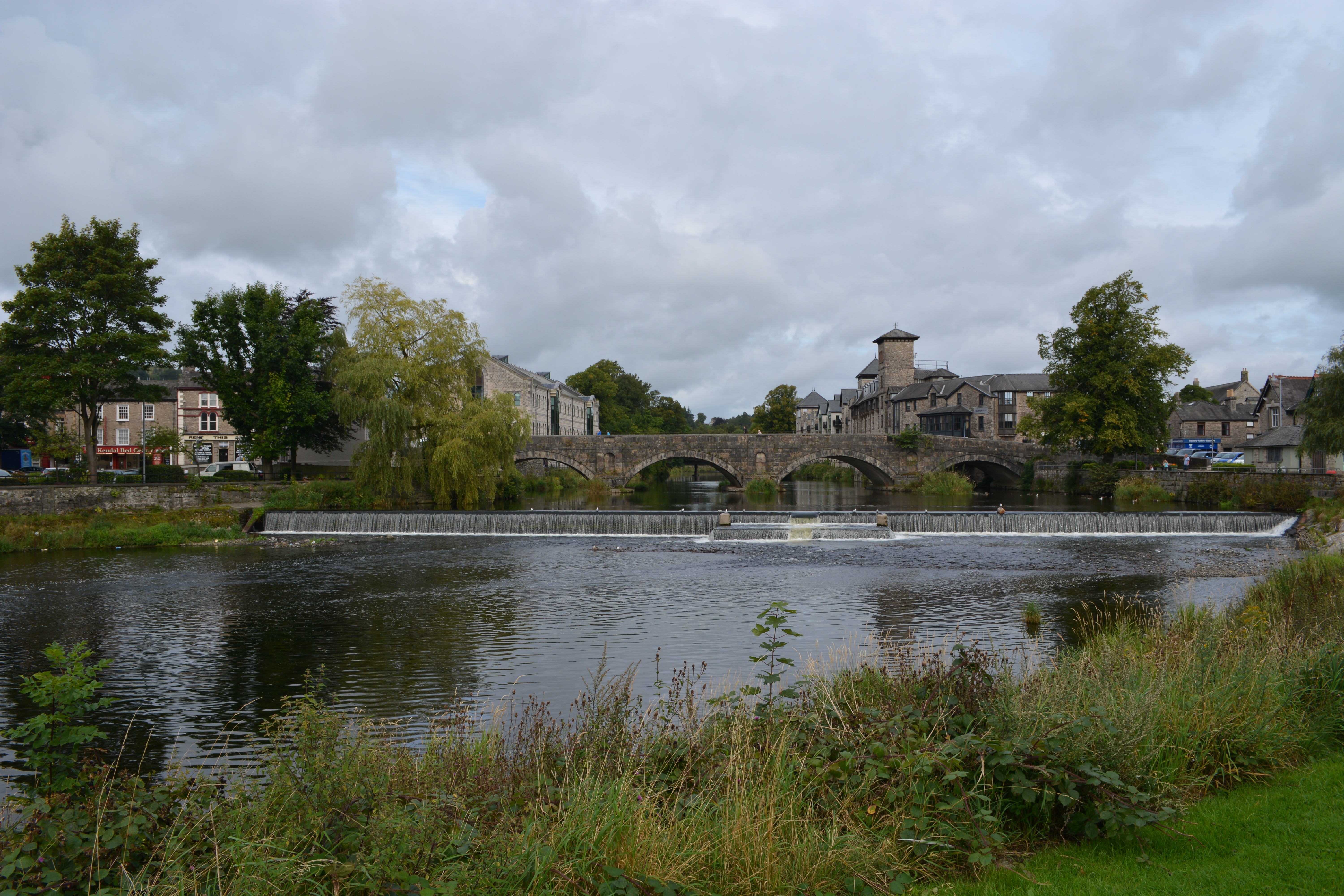 Taking a stroll up to the hilltop on the south side of the town to explore Kendal Castle isn't just about to destination – the walk there, along forest pathways underneath towering old green-curtained trees, is wonderfully enchanting.
Of course, the castle itself is a fantastic sight, especially if you're a lover of ruins and history.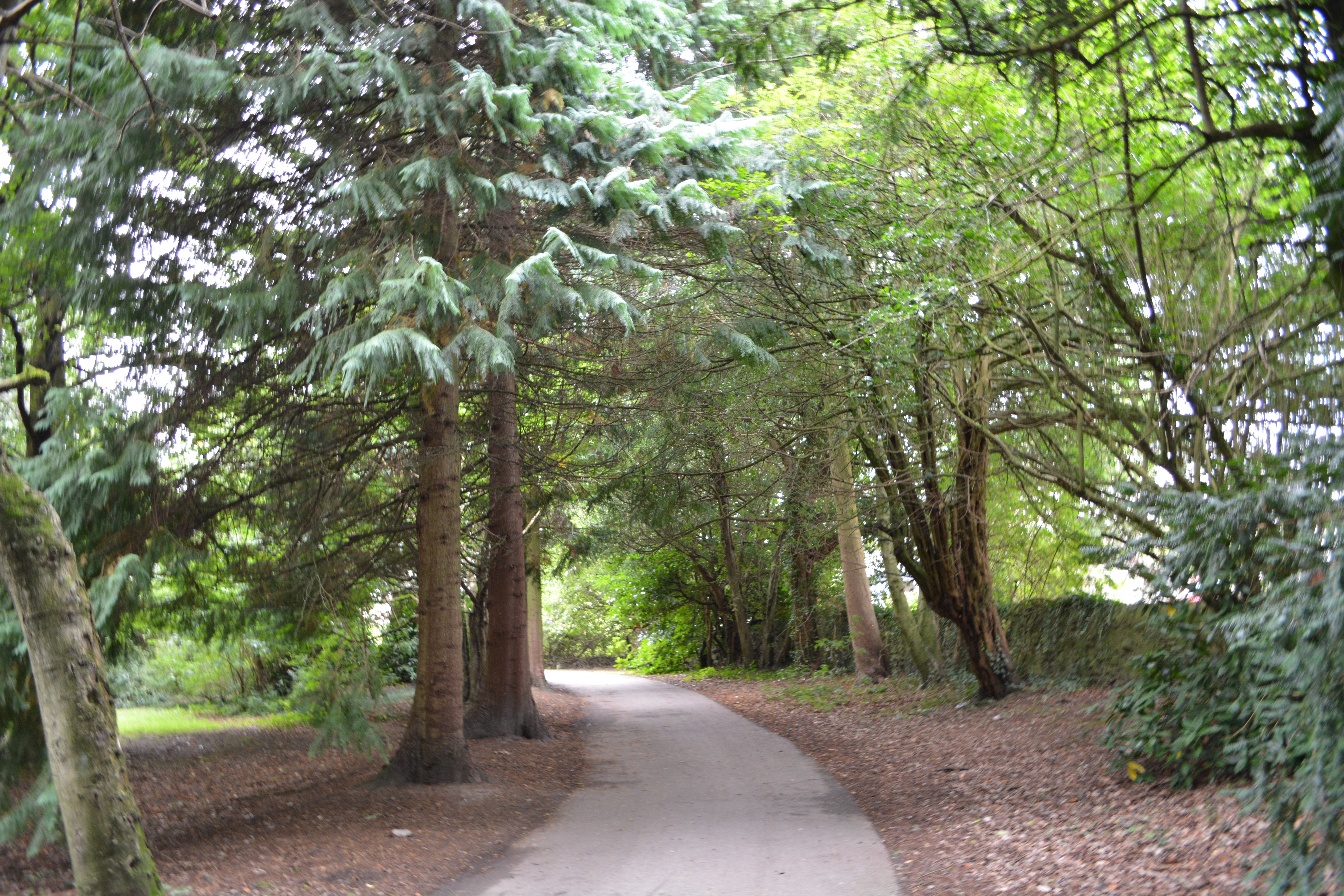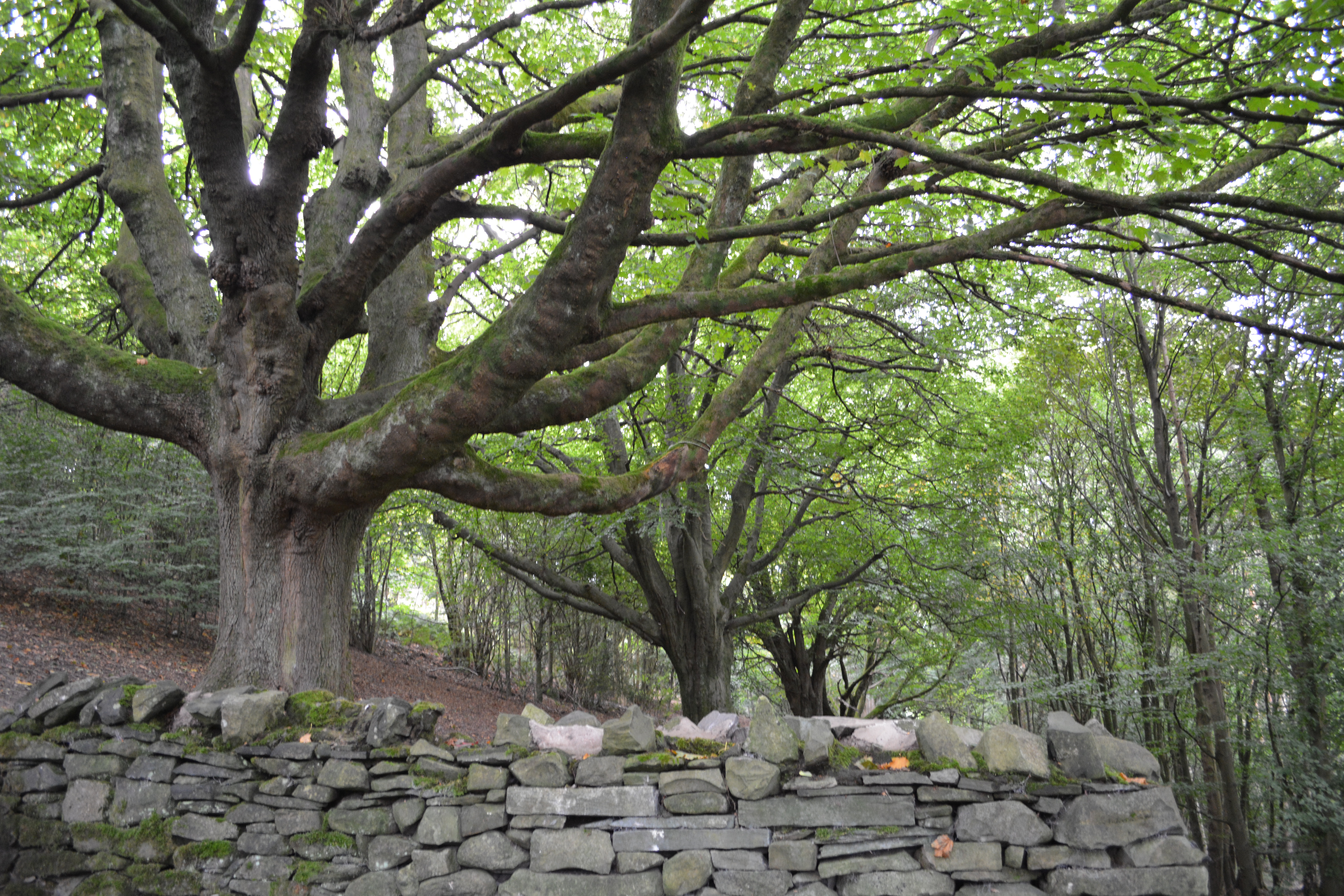 Kendal Castle was once home to the Parr family, whose most famous member, Katherine Parr, was the sixth wife of Henry VIII.
The building has been a ruin since Tudor times but imposing stonework remains are still present.
These ruins are actually of the second Kendal Castle – an earlier motte castle-Castle Howe-was built in 1087 on the other side of town, but it was abandoned in the 1200s.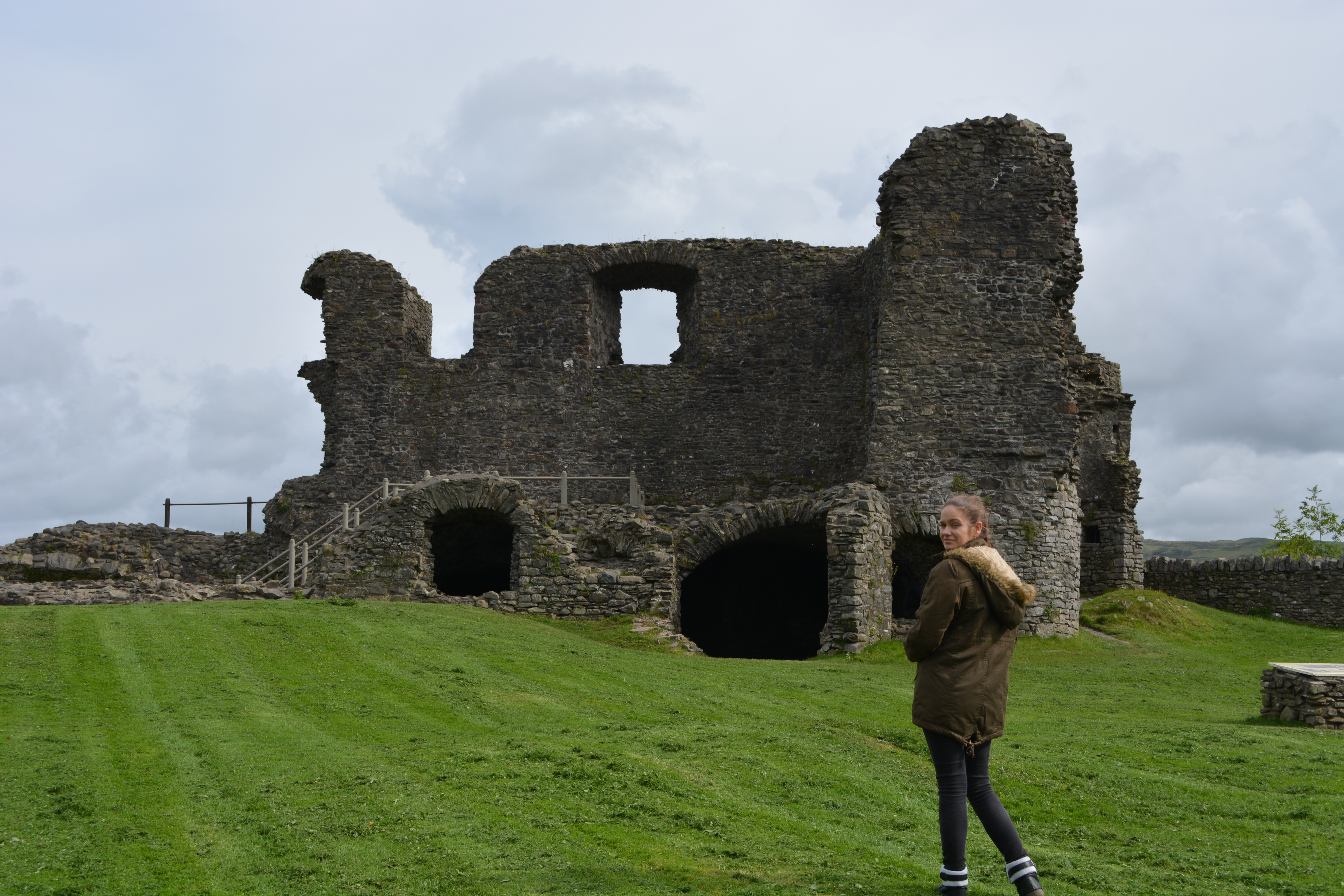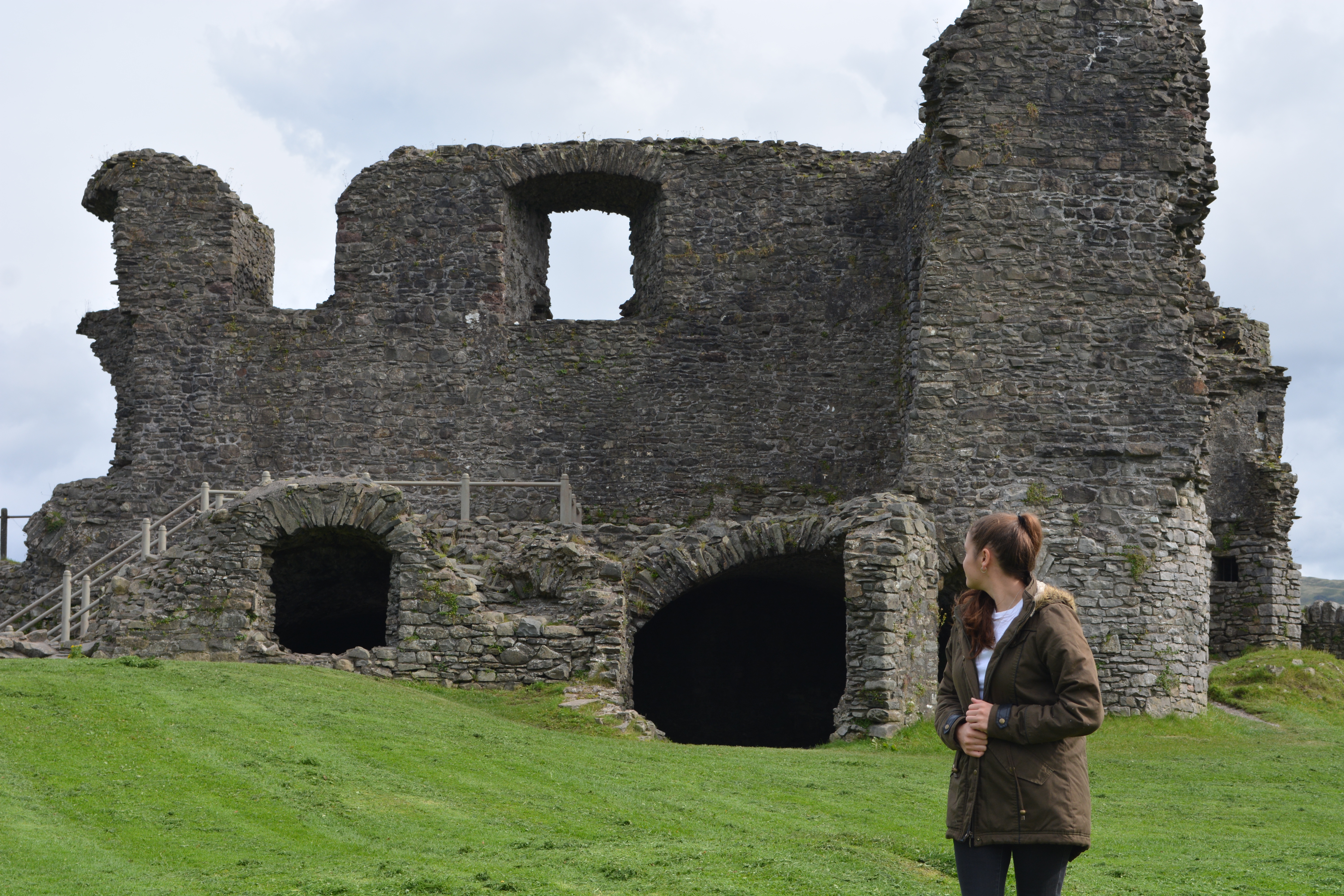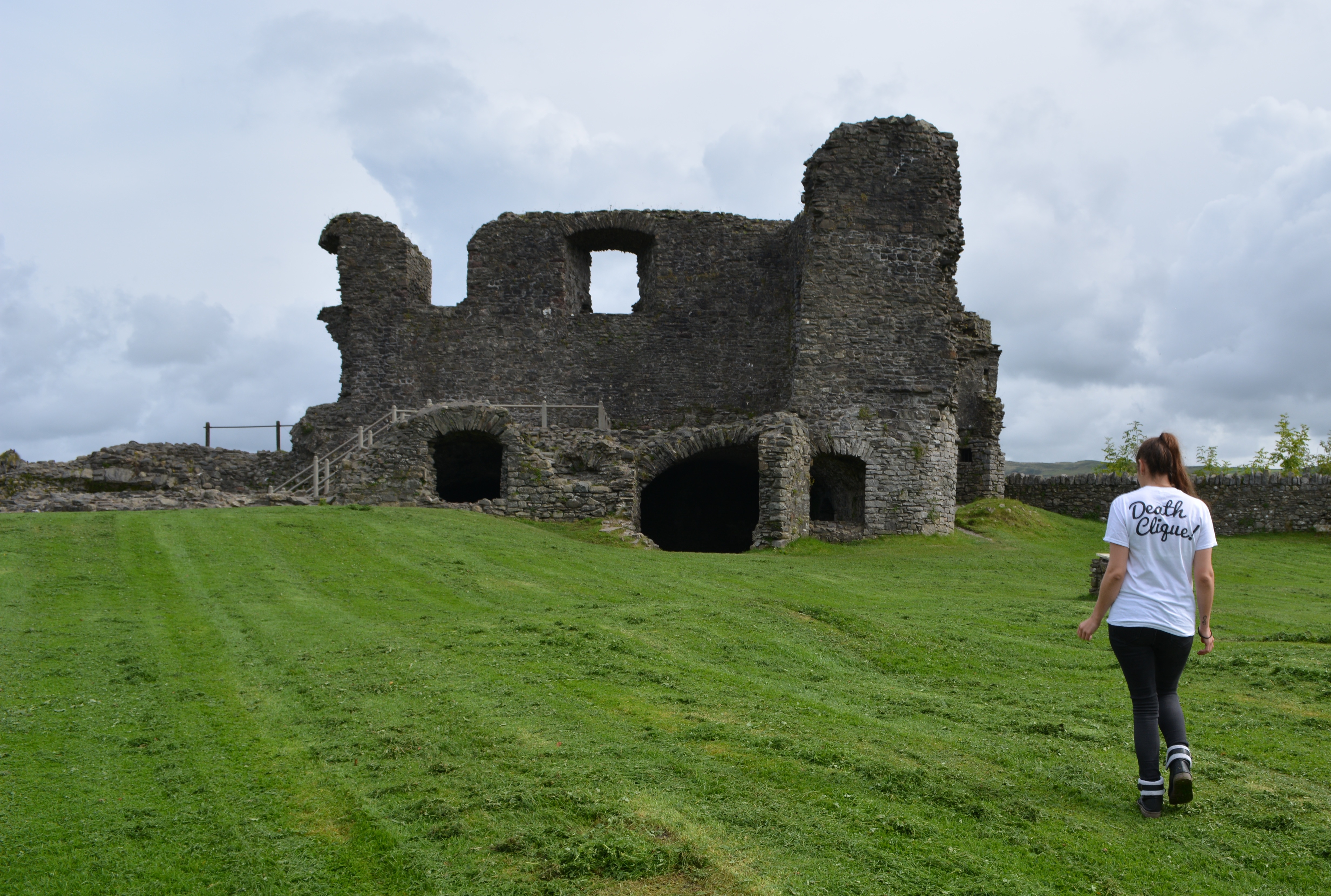 Heading back down towards the town, you'll come across the possible-to-miss green of Fletcher Park.
But don't just keep walking, stop and have a look in the south-east corner where you might find this gem (and some squirrel friends if you're lucky like us)….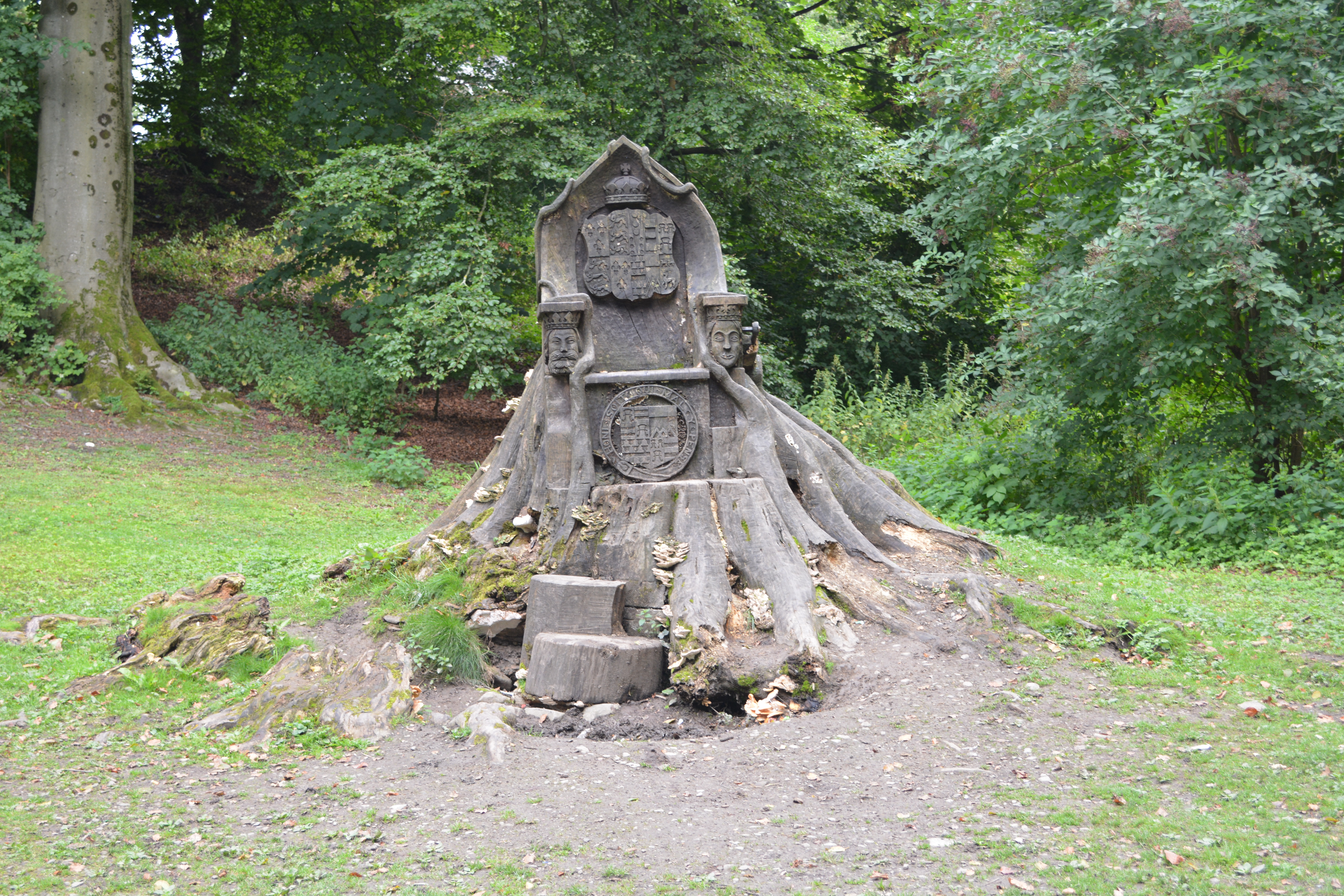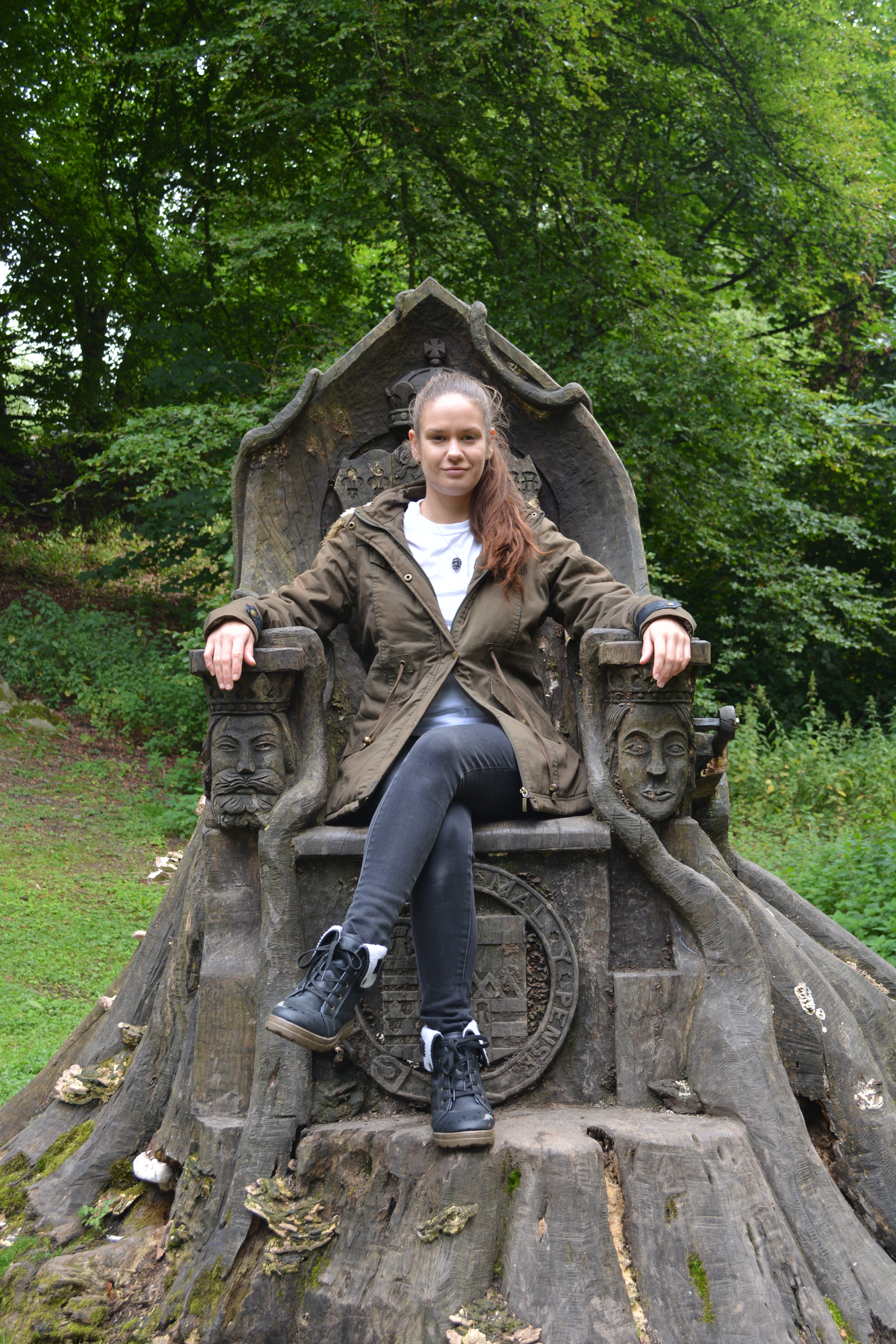 Back in 2012, after a large beech tree was knocked down during a storm, artist Andy Levy sculpted this throne out of it's stump. How cool is that?
The seat features intricate carvings relating to Kendal history, in particular that of the Parr family, who took residence in Kendal Castle during the 16th century.
Perfect spot to fulfil your favourite Game of Thrones dreams.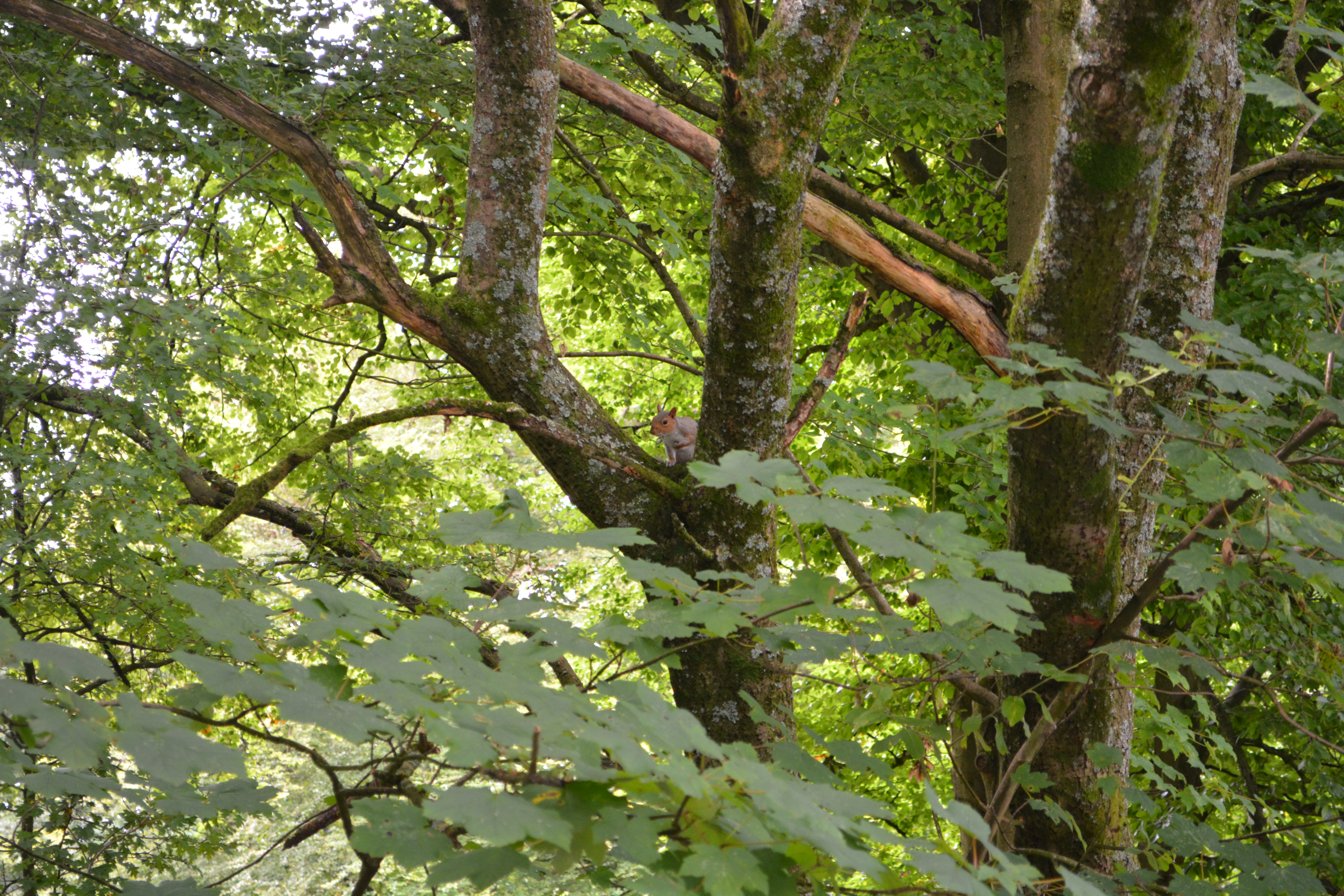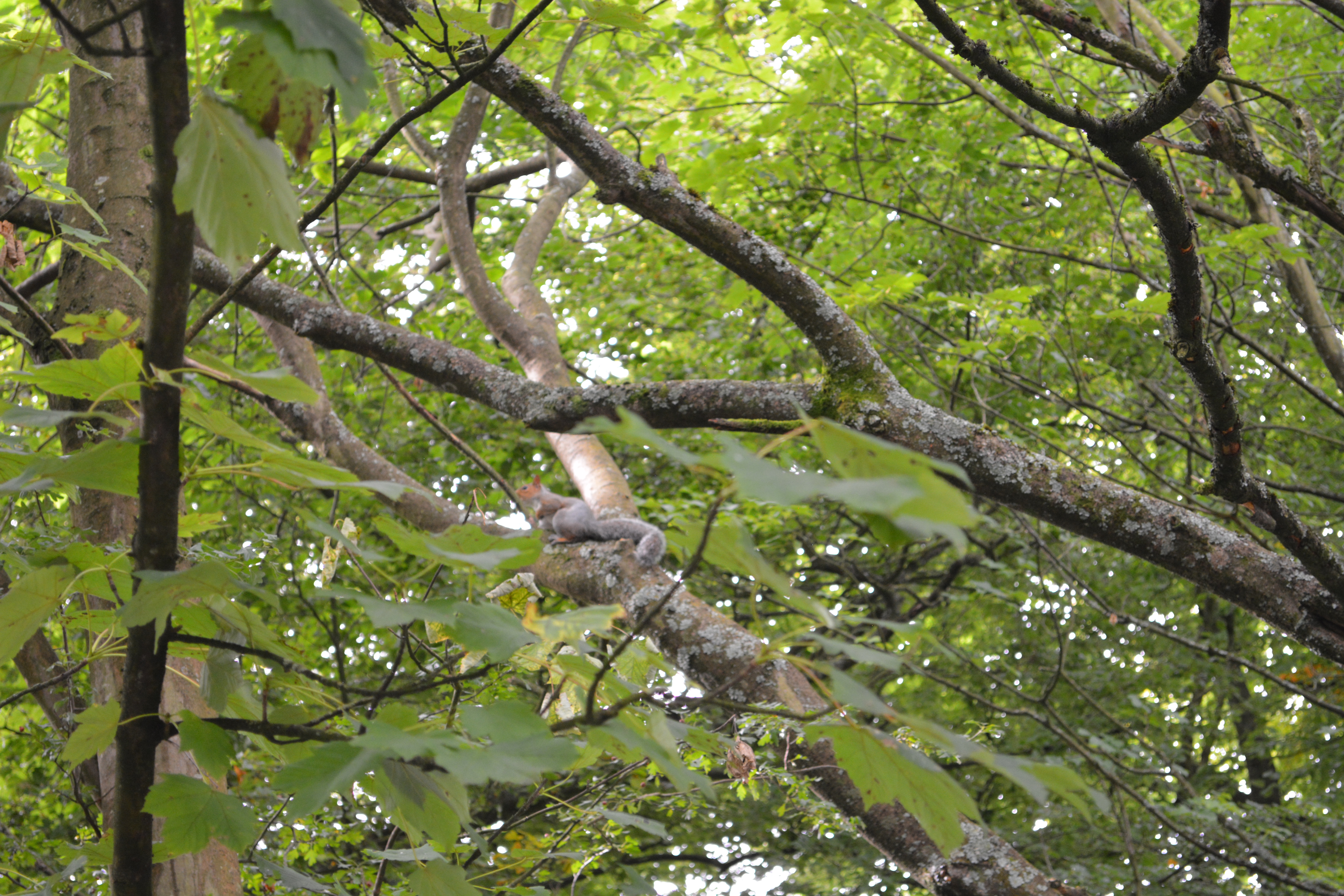 Of course, as mentioned earlier, the abundance of tea houses in Kendal make it almost mandatory that you stop for a pot of hot stuff.
Of course, being a lover of tea myself, we did.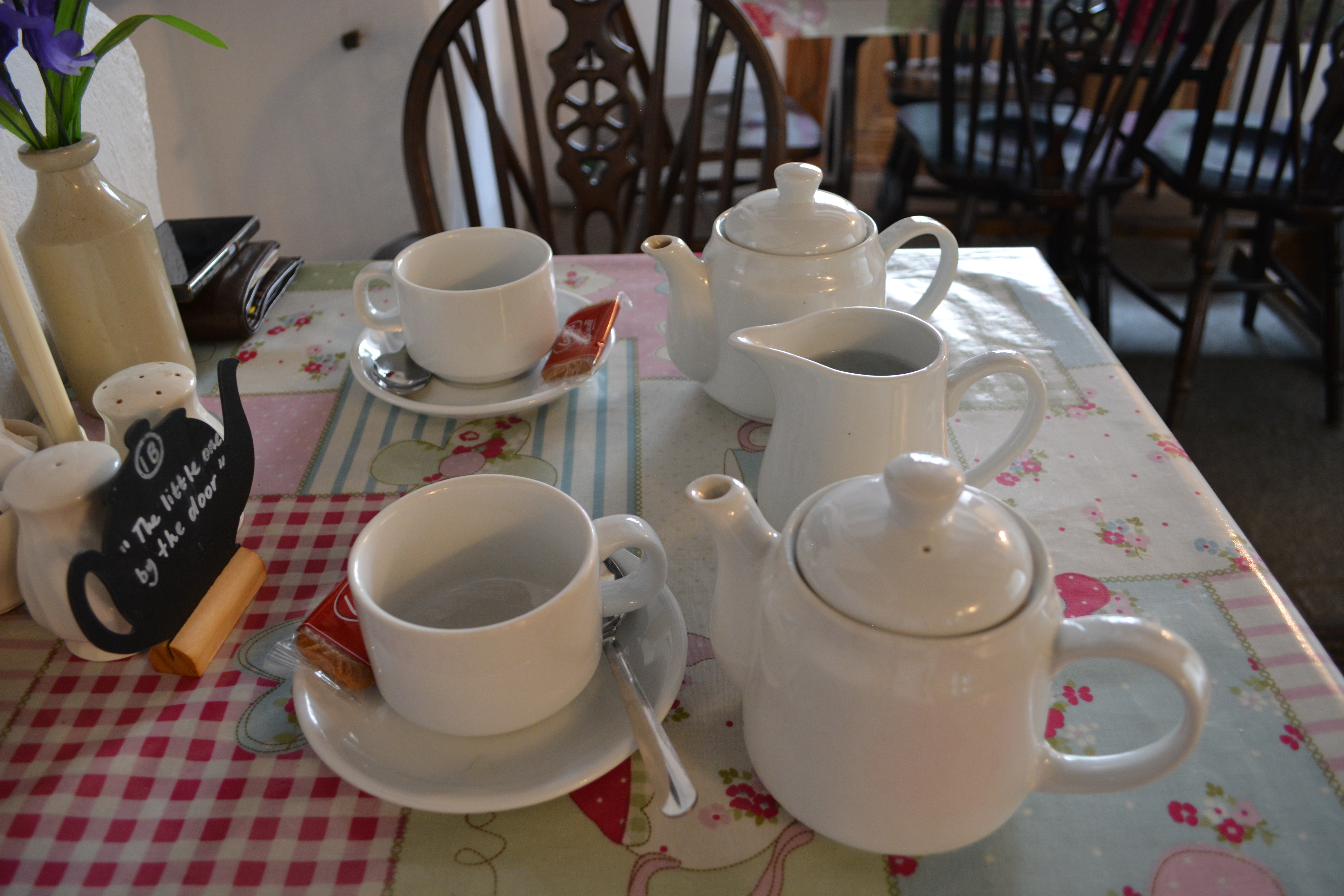 Finding places to eat that cater for vegans in regional or rural areas is always much more of a struggle than in metropolitan areas, so Dan and I were overwhelmingly excited to find (by chance as we walked along the street) The Moon Highgate, which has an entire separate menu for vegetarians and vegans, making it the perfect place to dine with your friends who eat meat – every one can be happy here!
I was so excited to find an actual choice in what vegan meal to order – YES! There was more than just one option, and it wasn't just "bowl of chips and a side of vegetables, please" – that I actually struggled to make up my mind.
In the end though, I settled on the roast garlic and rosemary foccacia followed by the cassoulet of beans and lentils with roasted tofu, caramelised fennel, confit tomato, paired with a glass of pinot grigio – even helpfully listed in their wine list as vegan.
Not only was this restaurant super helpful to visiting vegos such as myself and Dan, having such clearly marked vegan and vegetarian options, the woman serving us was so nice, helpful and warmly chatty, and during our conversation with her we found out that this was a family-run restaurant and her son (who she was evidently extremely proud of – and for good reason, he was a magician!) was the chef.
Thank you, The Moon, for being a gift to our tastebuds in such a small town!