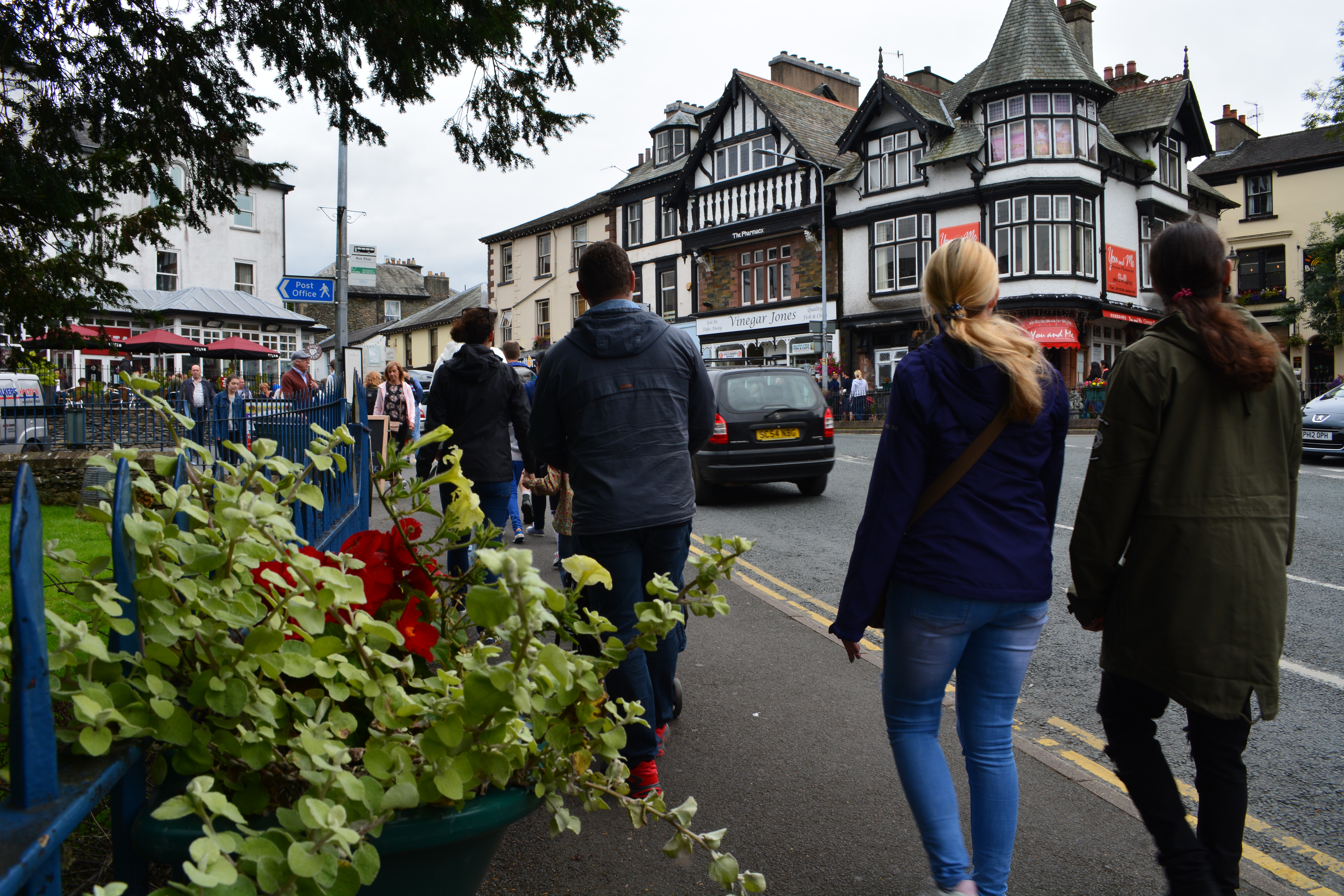 Sometimes the smallest of experiences can make a strong mark on your soul, create the greatest of memories, and give you such a sense of satisfaction – for lack of a better word.
On a day where we didn't do much in terms of adventure – in fact, we took it quite easy and had a bit of a 'lazy day' – it was interesting to note that our day trip to Lake Windermere gave me so many "travel" feels.
I felt such a strong sense of Wanderlust, but also of completion in terms of travel and adventure.
I just can't quite put my finger on why exactly, but it's a nice feeling to have regardless.
From our rented cottage in the small village of Kendal, my boyfriend Dan and I took the bus through the windy country roads south-west to Haverthwaite – and then it was all aboard the steam train!
Comfortably seated in an old-style train car booth, watching the green landscape pass by out the window, and feeling the mechanics of the old train working beneath me, I marvelled at the wonder of our transport system and its extensive history.
This was my first steam train experience, and I was so happy to be sharing it with Dan, who had quite a fascination with trains as a child, and therefore was able to share some interesting nuggets of information with me about them.
It made it all the more wondrous.
There are so many renowned train journeys across the world, and I have a huge desire to travel some of them, but for a start, this short journey from Haverthwaite to Lakeside quenched my thirst for rail adventures (and fed my desire even more).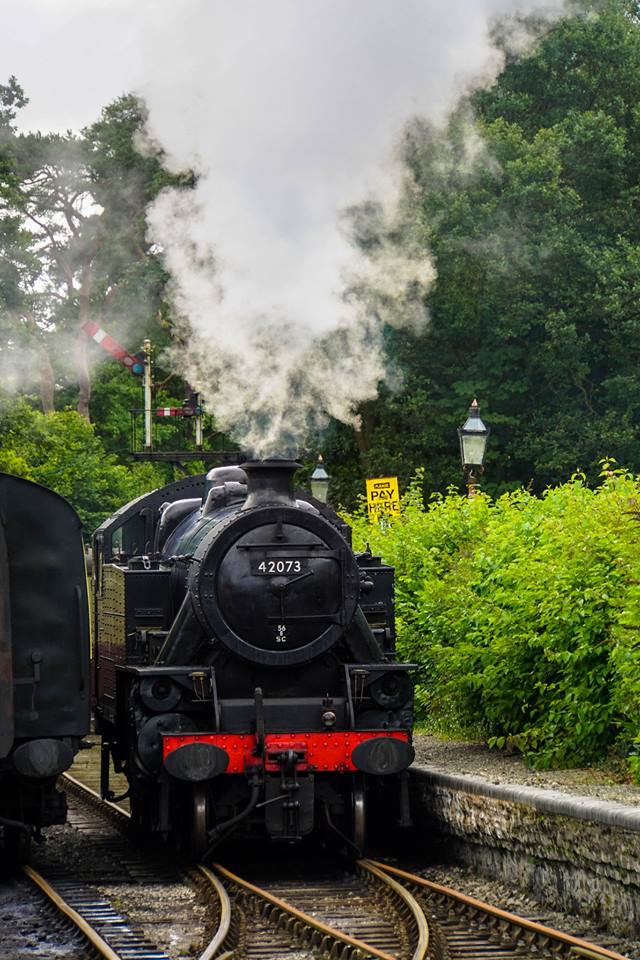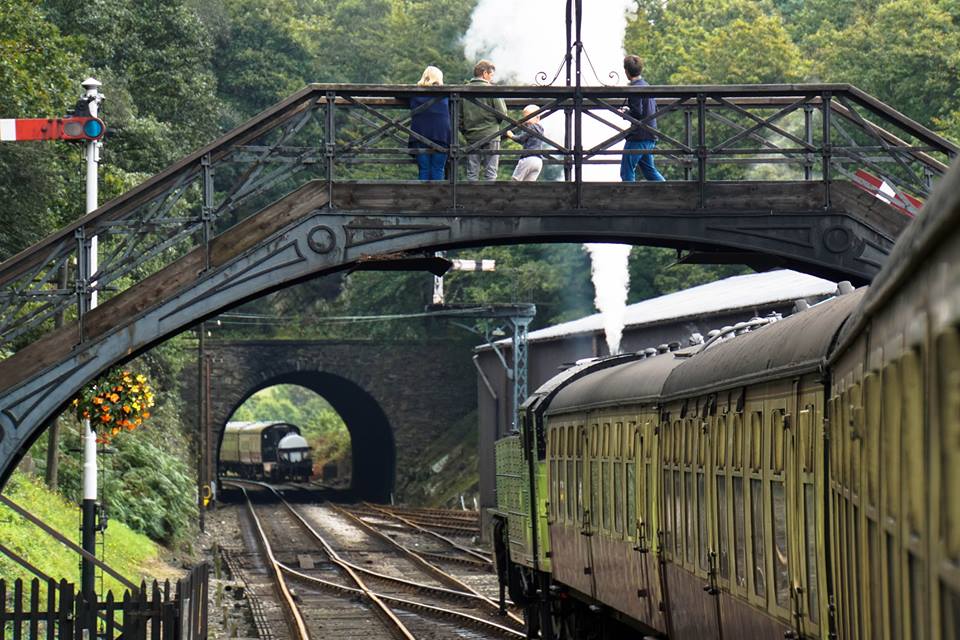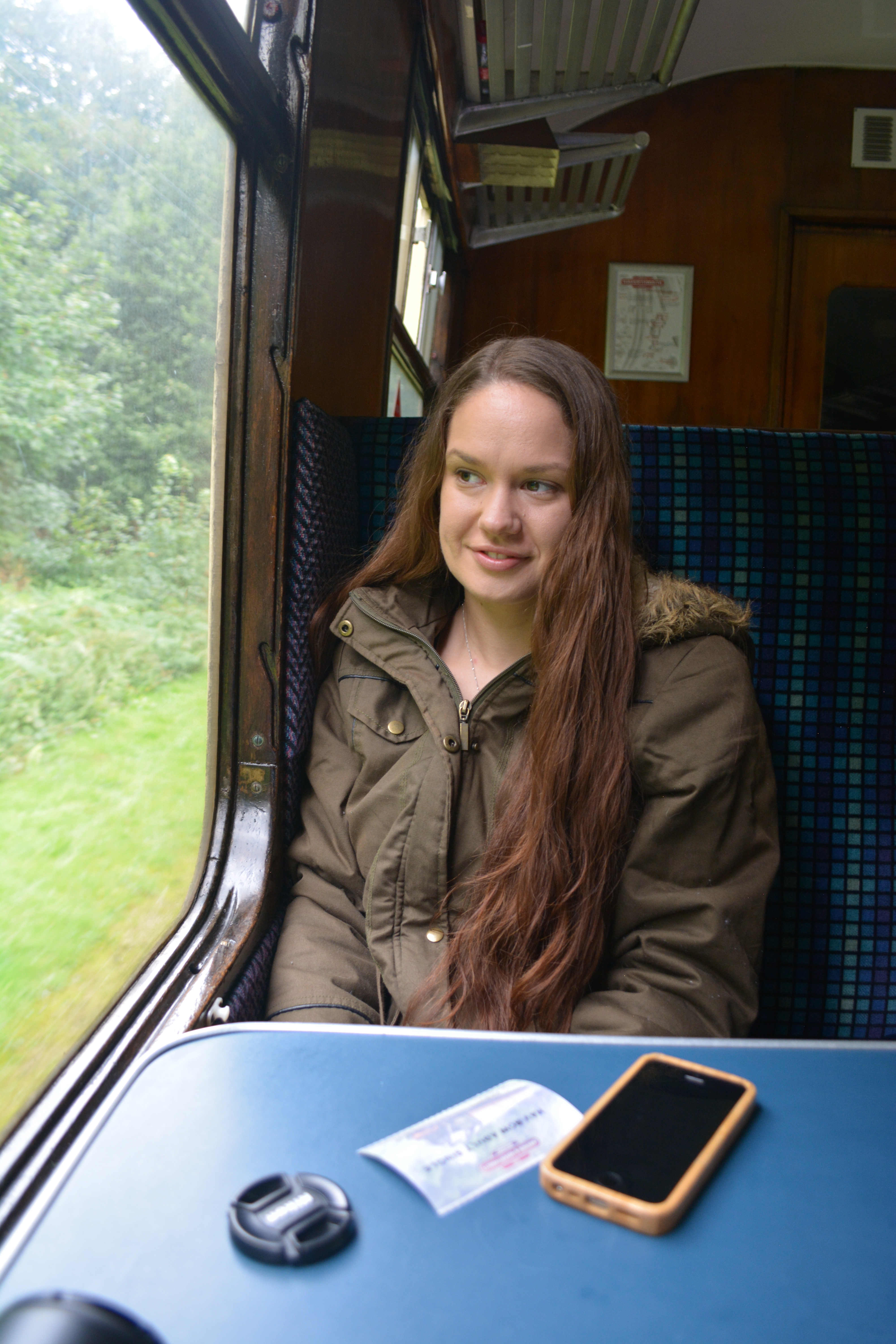 Then next part of our journey took us onto the water as we caught a ferry from Lakeside Station up to Bowness-on-Windermere.
Travelling upon the calm waters, despite the busyness of the full crowds on board, is quite soothing to the soul.
Gliding north across the lake, spotting darling little cottages on the banks and waving to kayakers is an experience that can't deny a smile on your face.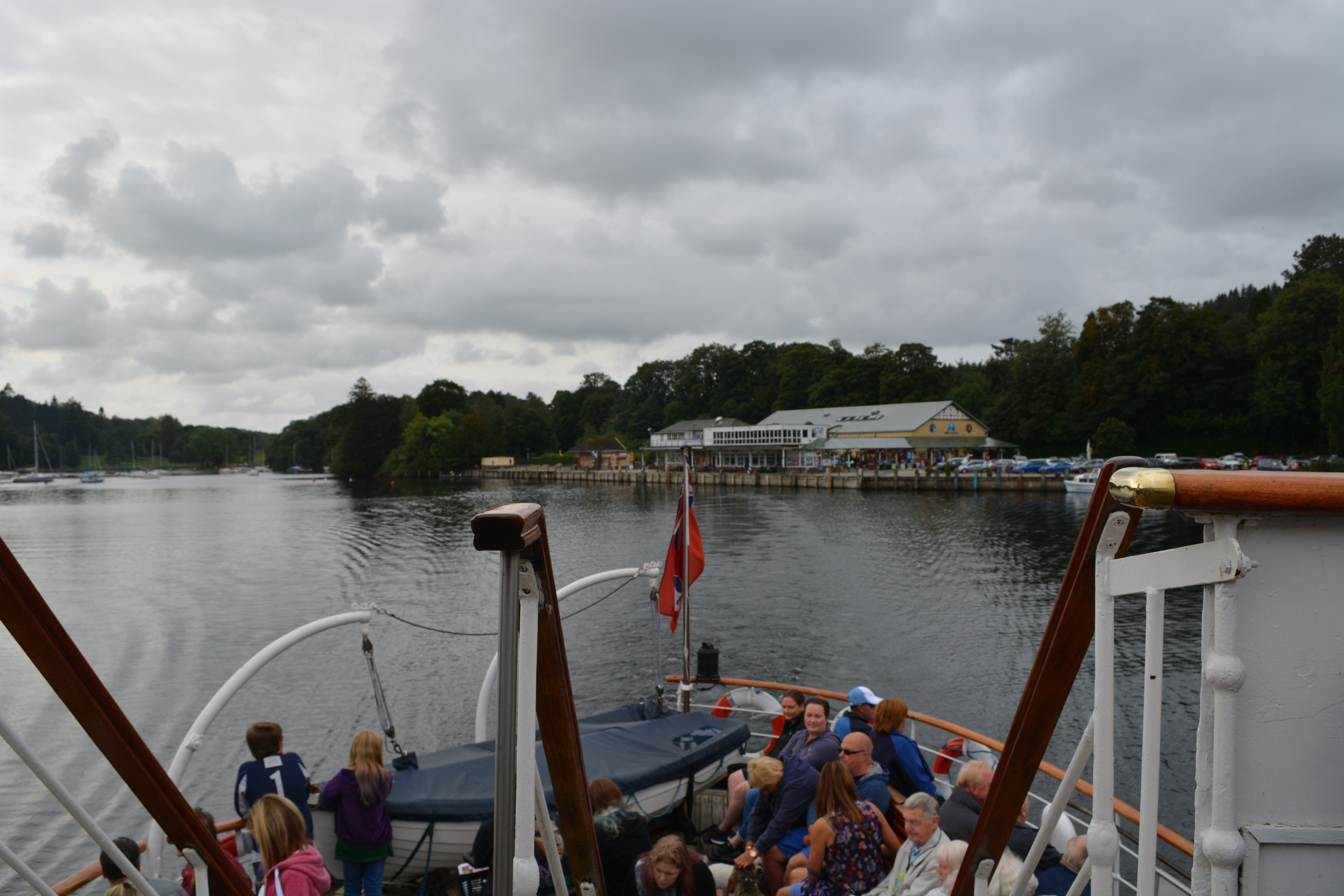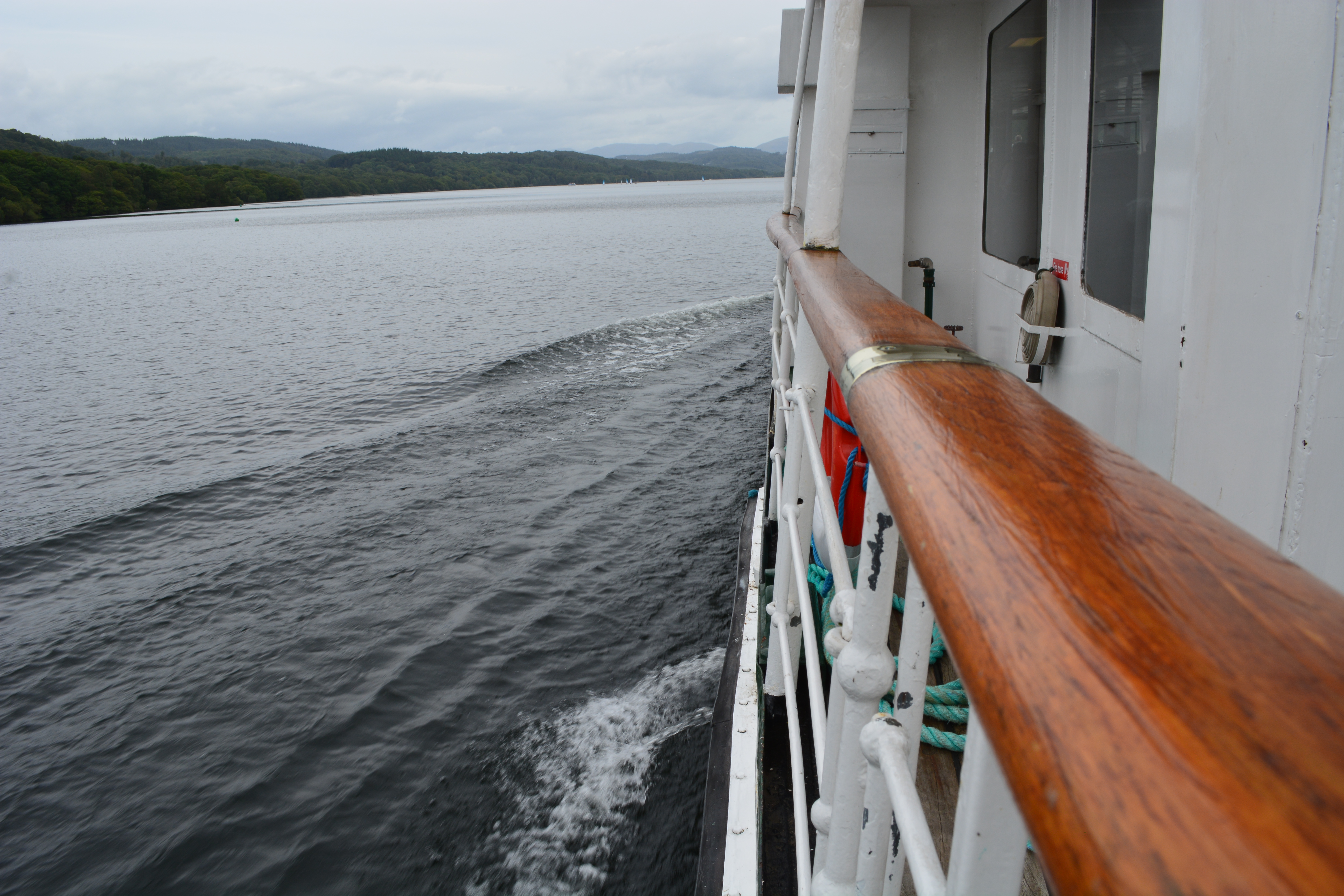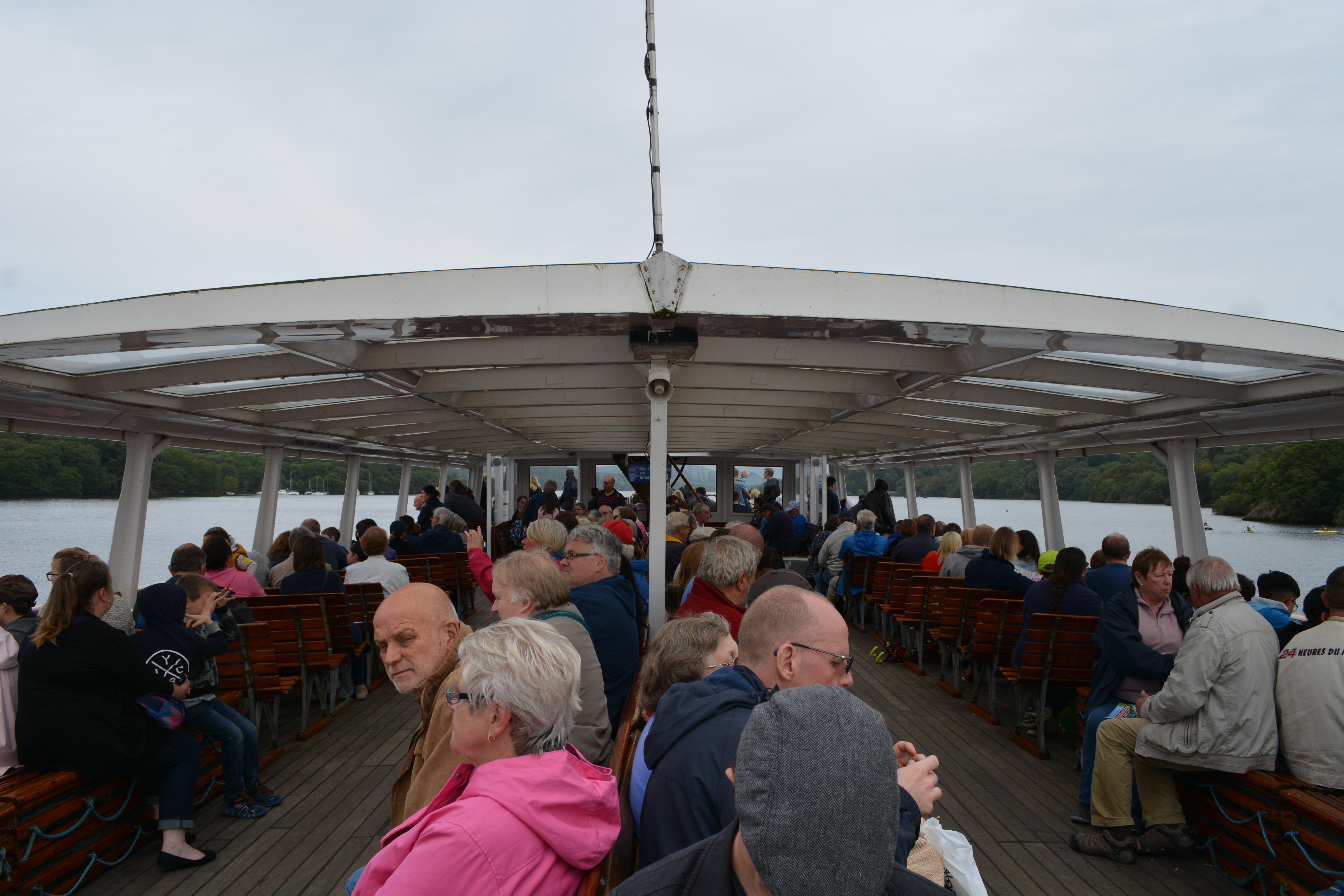 The boat took us all the way to our destination, Bowness-on-Windermere, a popular town that has grown due to numbers of visiting tourists.
However, despite this, Bowness-on-Windermere still has all the trappings of a village – complete with cobblestones and flowerpots lining fences and windows.
If you want a real "Lake District" experience, head for a pot of tea at one of the many tearooms in the town, and then later treat yourself to a pint and lunch at one of the many pubs.
If you're really lucky, it will rain whilst you're there – and then you'll definitely feel like you've experienced the Lake District!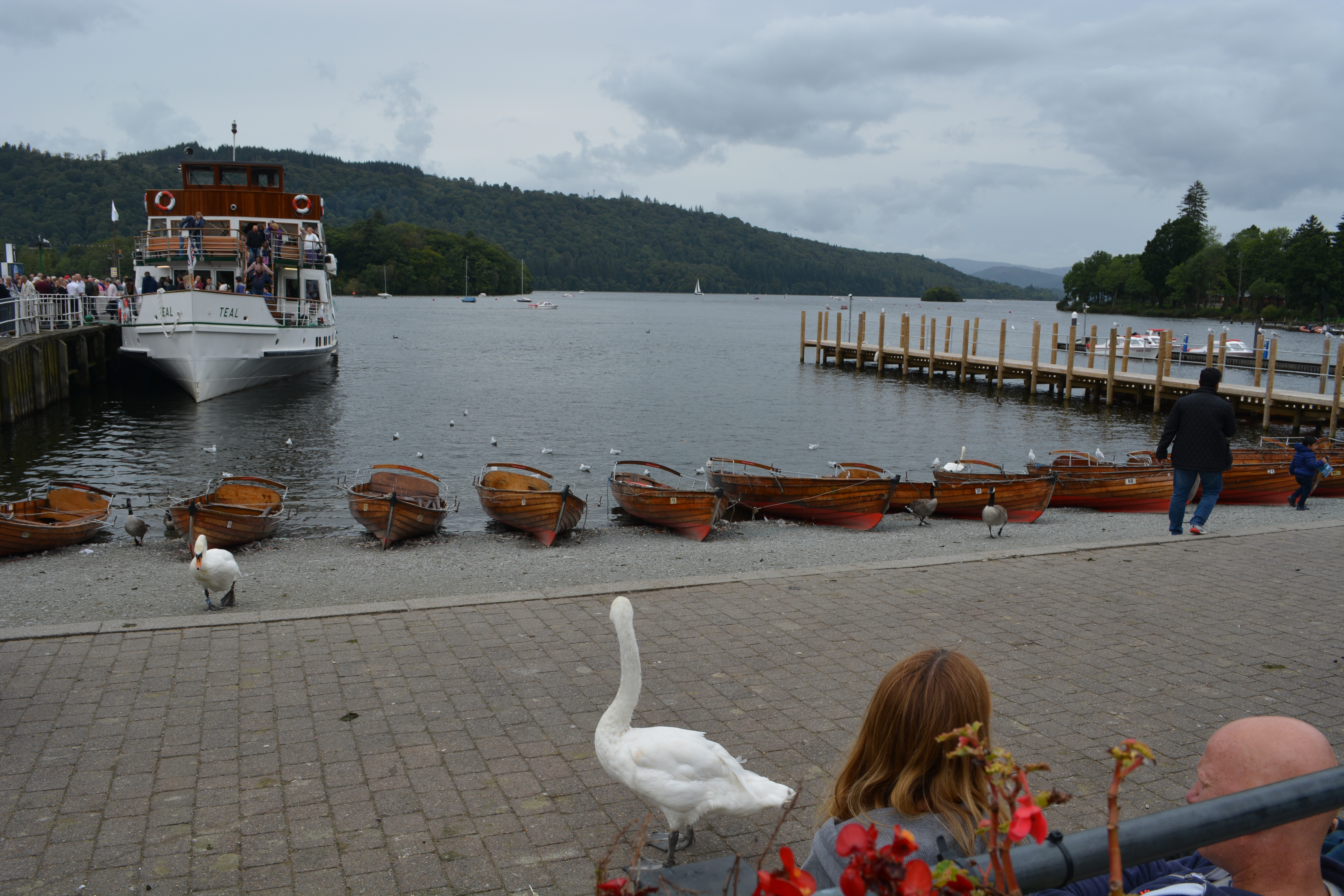 After a wonderfully relaxing, and wanderlust-satisfying, day it was such a good feeling to be able to sink into the hot tub back at our cottage.
Hands down, renting our own cottage with a fully-functioning kitchen to allow us to take care of some of our own meals (and a hot tub to relax in), was the best decision we could have made on this trip.
There are other types of accommodations you could try in the Lake District – from hotels and inns to camping – but for us, a rental cottage was the best choice, and there are so many of them available to rent across the region if you want to do the same thing.
All in all, our little day trip to Lake Windermere was utterly satisfying to my soul, which I guess I just didn't really expect, but will not argue with, and will happily embrace!
That's the thing about travel – the most surprising moments can leave you with such good feelings in your heart.
Sometimes you may not have any idea why, but graciously lap it up anyway and enjoy the moment.
Simply: Enjoy.