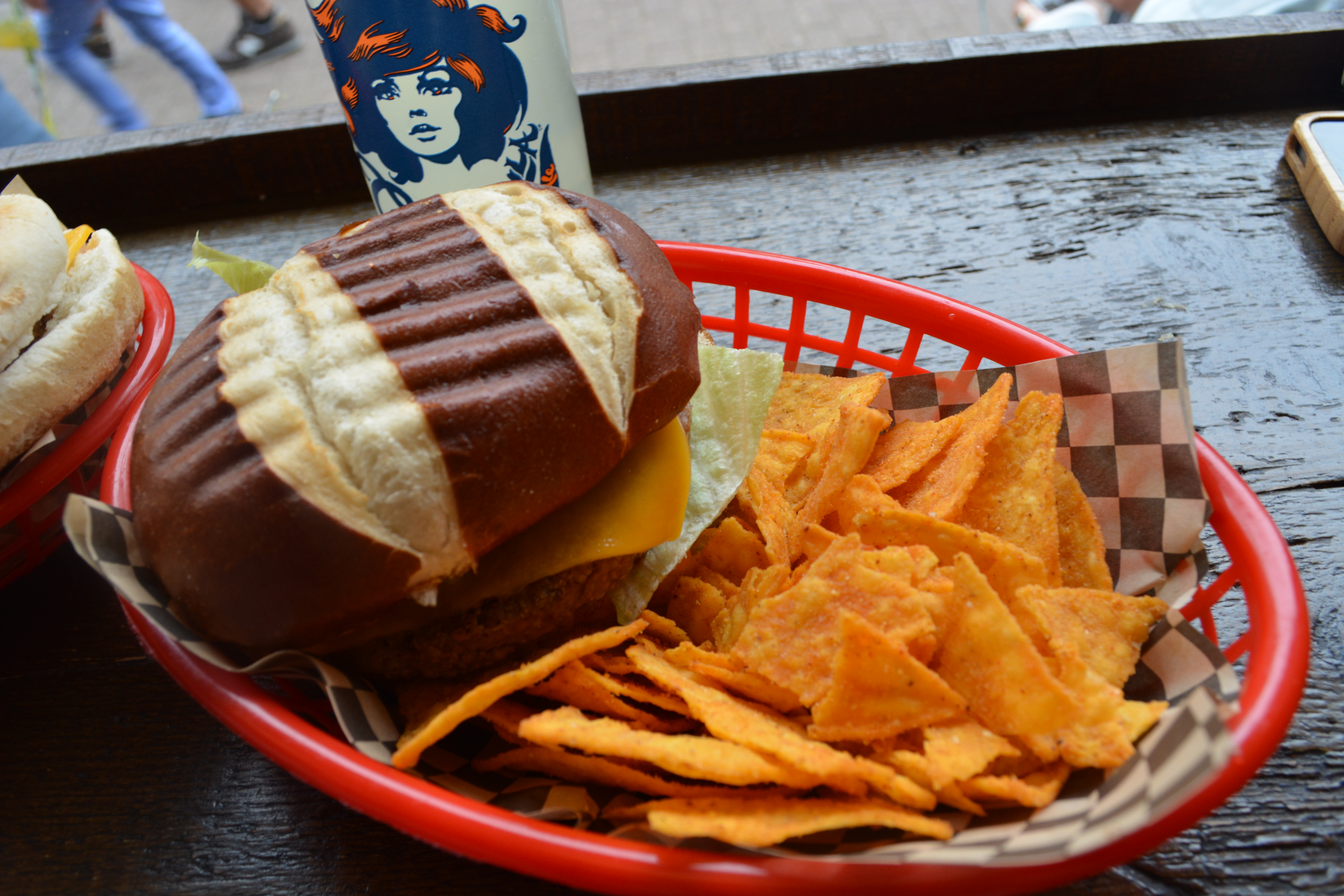 Coming from a regional area of Australia, I can't even begin to tell you how excited and gladly overwhelmed by the amount of choice I have access to now in terms of vegan food now that I'm living in the UK.
Faced with so much choice, I've decided to do the only rational thing: Start a new blog series called 'Vegan Eats' where I plan to test out as much vegan food and restaurants that I possibly can, both here in the UK and further afield.
Basically, I just want a good excuse to eat and eat and eat some more.
This brings me to my first edition of Vegan Eats, where I explore the delicious food on offer at VX Bristol.
I'd been frothing over VX Bristol's Instagram feed and Facebook page for months, after I began planning the move north, drooling over their spectacular sweets and savoury dishes, feeling dismayed that I could not yet devour them myself, but so keen for the time I would be able to.
So, of course, Dan and I's first brunch date was aptly decided to be to VX, to my immense joy.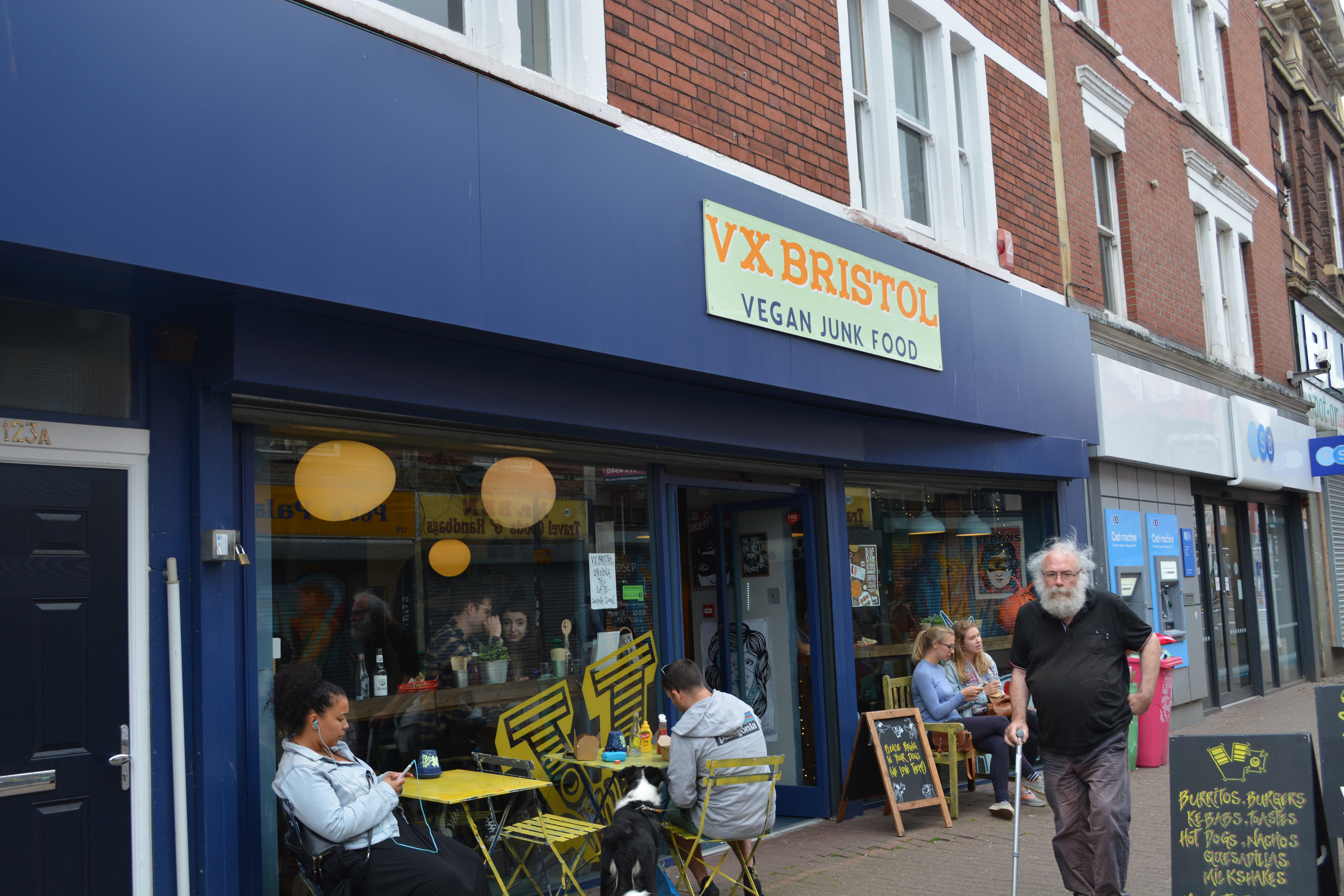 We decided their was going to be so much that we wanted to try, that we would make a day of it – going for one meal there, then having a walk around some local markets, before returning to VX for round 2.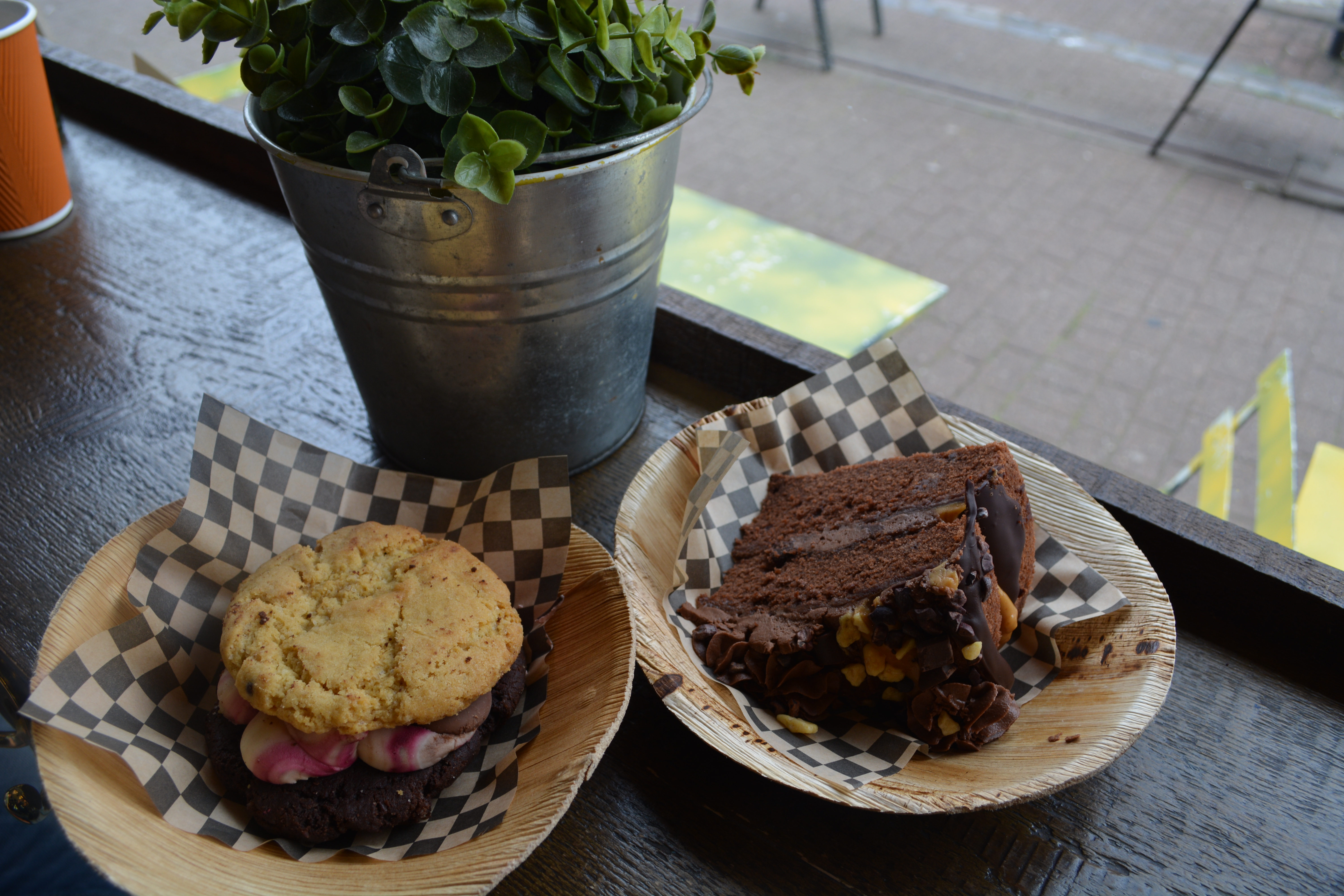 My first 'meal' was basically just an ode to my sweet tooth – I saw these sweet treats at the glass counter and couldn't possibly deny myself them.
So I indulged in VX's amazing cookie sandwich and chocolate peanut butter cake (yes, BOTH) for round one, whilst Dan, more of a savoury than sweet guy, took on the breakfast burrito.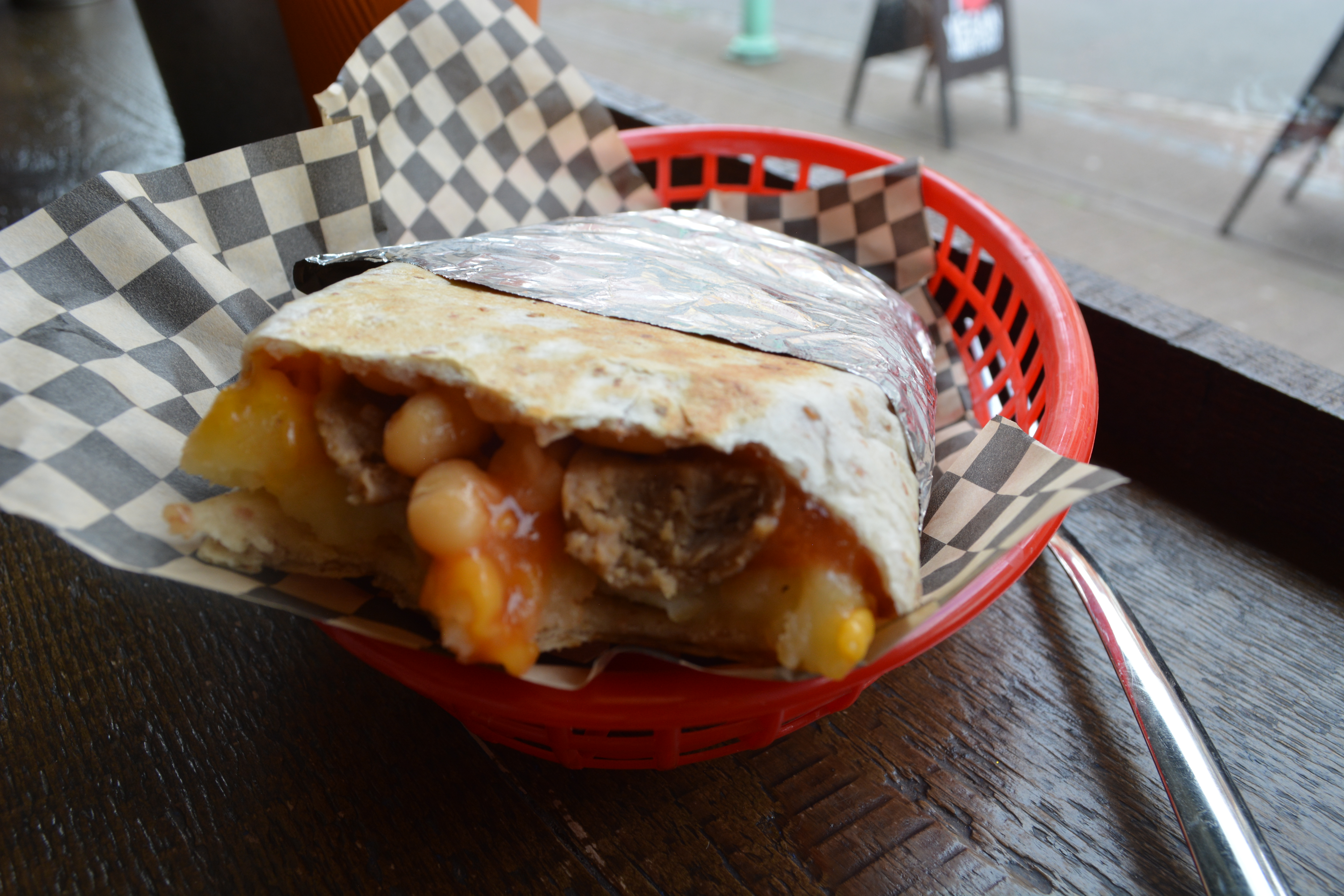 I think our moans as we took each bite can stand as our seal of approval. They were delicious!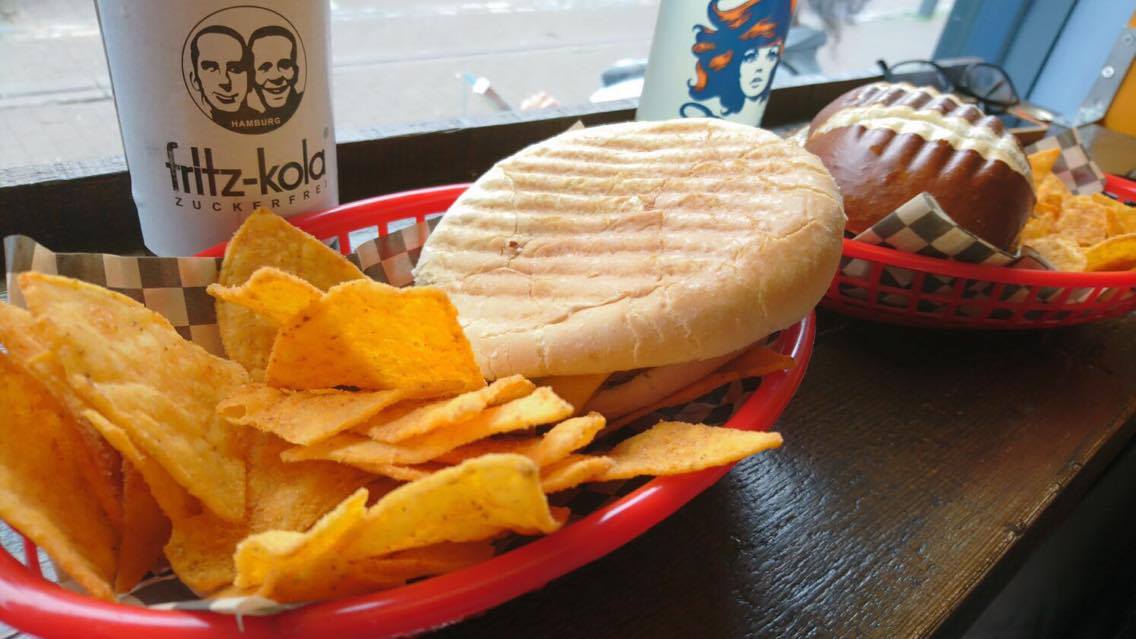 For round 2, Dan and I both took on burgers – me, the VX Cheeseburger (seen in top image of this post), whilst Dan ordered the Philly burger.
I was worried that after having eaten so much earlier, I wouldn't be able to finish a full burger, but I shouldn't have underestimated myself, nor the cooking of VX.
I couldn't leave one bite on the plate, my tastebuds would never have forgiven me.
Safe to say, we left VX Bristol at the end of the day extremely satisfied and happy as Larry, with our expectations from the enticing social media feeds of VX completely reached.
Thank you VX, you were an absolute pleasure to dine at.